With Valentine's Day just around the corner, couples worldwide are getting ready to celebrate their love and planning the perfect date for their partner. Get loved up on your next adventure, and treat yourself and your special someone to an unforgettable experience or getaway. Here are a few ideas to impress your other half this Valentine's Day.
Have breakfast in bed
Fancy whipping up a delicious breakfast and enjoying it lounging in your bed? So, why not taste it in the comfort of your hotel bed? This will be a nice change of pace from the usual hustle and bustle in the mornings.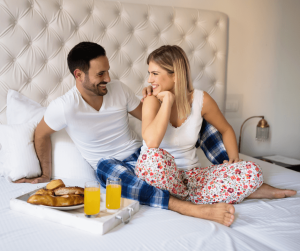 Plan a romantic getaway
One of the best ideas to celebrate Valentine's Day is to take an entire week or weekend and venture to a destination neither of you have been before. Looking for a romantic break or getaway in Europe? Have a look at our stunning hotels across Europe. We guarantee you will have a fabulous time!
Visit your own city
Is there a landmark or museum in your city that you've always wanted to visit? Now, it's time to play tourist in your own city and finally check off those bucket list items you keep putting off. Also, don't forget to snap tons of pictures throughout the day and share them.
Unwind at a spa
Everyone loves to be pampered! So why not treat your other half to ultimate relaxation experience by booking a couples massage—or any other treatment of your choice—at a spa? Check out our spa hotels and wow your sweetheart this Valentine's Day.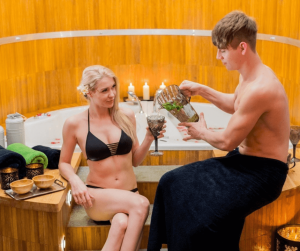 Horseback riding
Have you ever tried horseback riding? This is incredibly fun, especially if you've never done it before. Nearly 70 horses are kept in the historic stables and beautiful landscapes of Palace and Grange Galiny which offers the perfect conditions for a Riding School.
Take a winery tour
Are you a wine enthusiast always on the lookout for new quality wines? Taking a tour like this can be a great opportunity to learn new things about wine, taste some excellent drinks and get a few bottles for later in the evening. Have you ever visited the Chianti Region in Italy or the own vineyard of Mierzęcin Palace Wellness & Wine Resort in Poland which creates an exceptionally picturesque landscape?
Stay in a castle hotel and feel like a royal
Europe has many castles, often in stunning locations, all full of history. So, if you're looking for a special place to stay that's fit for a king and queen, why not try one of our romantic castle hotels? Here are 7 handpicked European castle hotels that you can consider staying in.
Have dinner at an exclusive restaurant
It's always a good idea to choose a restaurant that serves a particular type of cuisine or delicious seasonal dishes. Looking for culinary excellence? Then, have a look at our award-winning restaurants throughout Europe.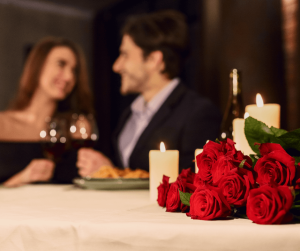 Recreate your first date
This super romantic gesture will impress your significant other. For instance, you can order the same food and drinks as that one memorable night, walk down the same streets where you first kissed and have a couple of drinks in that restaurant where you had your first date. It is definitely well worth it!
No matter your preferences, you will find some great ideas to celebrate Valentine's day that will put a smile on your partner's face and melt their heart. Planning to spend your Valentine's Day somewhere exciting this year? Let us know your ideas in the comments.