The Chianti region in Tuscany is one of the most beautiful areas in Italy. From admiring the stunning vineyards and magnificent panoramas on the hills to visiting and tasting delectable Chianti wines, the Chianti region is not to be missed.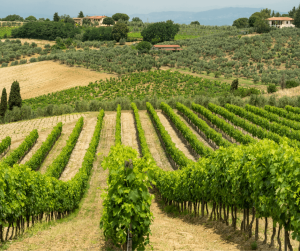 A map of the Chianti wine region
Before exploring some activities in the Chianti region, our thoughts immediately fly to one question. Where exactly is the Chianti region located?
The Chianti region was historically a very small area in Tuscany including the towns of Radda in Chianti, Castellina in Chianti and Gaiole in Chianti. Nowadays, the region has expanded to the following towns:
Castelnuovo Berardenga and Poggibonsi (province of Siena);
San Casciano Val di Pesa, Tavarnelle Val di Pesa, Greve in Chianti, and Barberino Val d'Elsa (province of Florence).
All of these towns are part of the wine production area called "Chianti Classico".
However, most experts agree that the Chianti wine area extends further beyond the 'Chianti Classico' area and lies between the provinces of Florence, Arezzo and Siena.
The broadness of the Chianti region means only one thing: you can experience wine tastings in many different areas!
Wine tasting
One of the first thing that comes to our mind when we think about the Chianti region is Chianti wine. And for a good reason. Chianti is one of the most typical  products "made in Tuscany".
But where should you go for wine tasting? You have a few options:
You can enjoy wine tasting at an "enoteca", i.e., a typical Italian wine bar;
Alternatively, why not taste Chianti in authentic Tuscany restaurants combined with a full meal?
If you are for a well-rounded experience, then you should head to wineries. In this way, you'll taste wines on the spot and have a look at the vineyards where Chianti is produced.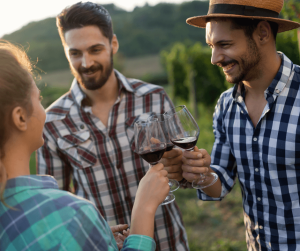 Not only wine…
Beyond the vineyards and olive groves of Chianti there are plenty of activities, events and attractions for every taste. Let's explore a few…
Festivals and markets 
Food festivals, specialty markets and events are the perfect touch to your holiday itinerary. Depending on the seasonality you will find a few events in the Chianti region:
In winter there are Christmas markets, displays of nativity scenes and flea markets. Another important event is "Sagra delle frittelle" a food festival for St. Joseph (Italian Father's Day);
The Chianti wine festival in Montespertoli, the beginning of the "goodseason" festival in Panzano in Chianti and open wineries events are just a few typical spring events;
Summer is the season where the majority of festivals and events take place. Here are a few: harvest festivals, Siena's Palio (a folkloristic event with horseback race), medieval festivals, wild boar food festivals and fish food festivals.
Poggibonsi in Chianti
In western Chianti there is more to see than vineyards.
Poggibonsi is a beautiful town nestled in a marvellous landscape between Florence and Siena. This town is an interesting mix of things to see, do and taste. Here are the most interesting monuments to visit: Collegiate Church, Saint Lorenz Church, Saint Lucchese Church, Imperial Hillock and the Praetorian Palace.
The tradition of the "Vendemmia"
"Vendemmia" is the Italian word for the harvest of the grapes and it is a very popular tradition.
Staying in the Tuscany countryside mid to late September? Then, you can't miss the intricate work that goes on behind selecting the grapes and bringing them to fermentation. There are several vineyards open to the public during the "vendemmia where you can take part in this tradition.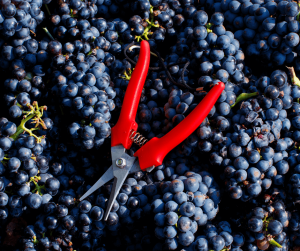 Vespa Rental 
Looking for the adventurous side of things? Experience the freedom of knowing beautiful Tuscany on board the traditional Italian Vespa.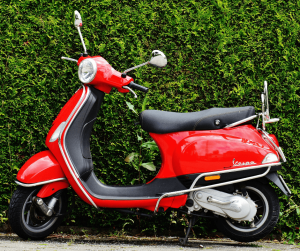 The beautiful town of Greve in Chianti
Greve in Chianti is a stunning medieval town just 30 km away from Florence. Its famous triangular-shape square has been for centuries the place of the Saturday market, setting of the Monday Easter antique fair and the Chianti Classico Exposition.
Just a few minutes from the centre there is a countryside full of vineyards and olive groves, dotted with small medieval villages, castles and villas.
Where to stay in the Chianti region
Looking for a beautiful hotel to stay in the hill country of Chianti?
Villa Le Barone is an elegant manor house amid the glorious Tuscan hills, owned by the same family since the Renaissance. Enjoy typical Tuscan cuisine and a stunning pool in a rose garden with breath-taking views of vineyards and olive groves. Thanks to its central location, the most beautiful towns and attractions in Tuscany are at your fingertips.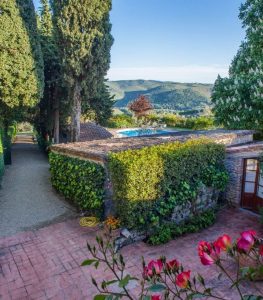 In one of its 28 individually designed rooms you will be able to intensively experience Tuscan delicacies and wines.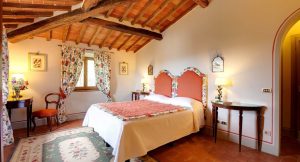 Fall in love with the beautiful Chianti region, book your holiday and let this fascinating place surprise you!