Hungarian castles are the true pearls of the country and preserve traces of the luxurious life of old noble families and memories of the bygone ages in the most beautiful parts of Hungary.
The Association of Hungarian Castle Hotels aims to represent castles as domestic hotels and or venues and museums, and to introduce and promote "castle tourism" to the public consciousness.
In this article, we will explore the Association of Hungarian Castle Hotels and their beautiful Castle Hotels.
Members of the Association
Initially, the members of the Association of Hungarian Castle Hotels could be Hungarian persons, associations, civil society organizations and companies that operated a castle hotel, mansion, or other hotel with a historical background. Nowadays, the membership conditions have been expanded. In fact, other historic buildings can become members of the Association, providing that they meet these conditions:
At least a 100-year-old historic building
In the case of restoration and renovation, implementation of due diligence in the monument
Advanced quality services
Adopting the statutes of the Association
Contributing to the achievement of Association goals
Hotels
Castle Hotel Szidónia
Dating from the 16th century, Castle Hotel Szidónia originally functioned as a single-story hunting lodge.
Nowadays, it provides cosy rooms, divine food and a special aura of peace and comfortable relaxation. Moreover, the beautiful French garden of the Castle Hotel Szidónia is decorated with spheroidal boxwoods, double hedges and flower squares.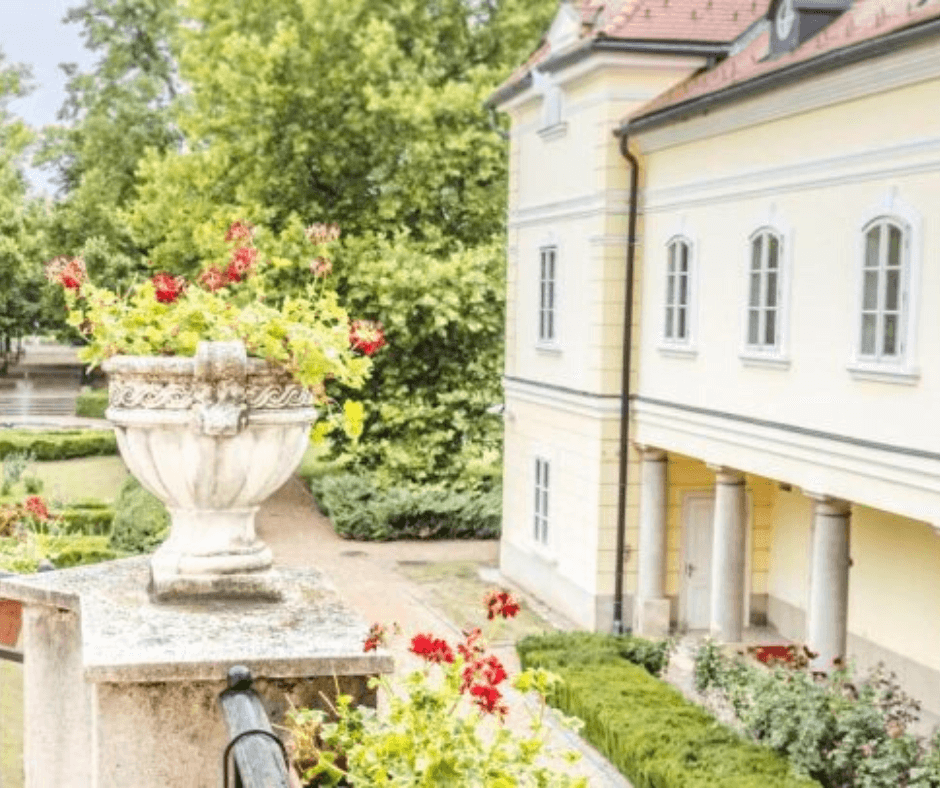 Botaniq Castle of Tura
Recalling the style of the Loire Valley castles of France, this fabulous castle opened its doors in 2020, after being restored to its original glory. It functions as a hotel as well as an exclusive event venue thanks to its unique appearance.
With its separate rooms, palm house, cigar room, salons, restaurant, bar, huge terrace and beautiful garden, and 10-hectare park, Botaniq Castle of Tura is an ideal choice for imposing corporate events, conferences, team building trainings and weddings.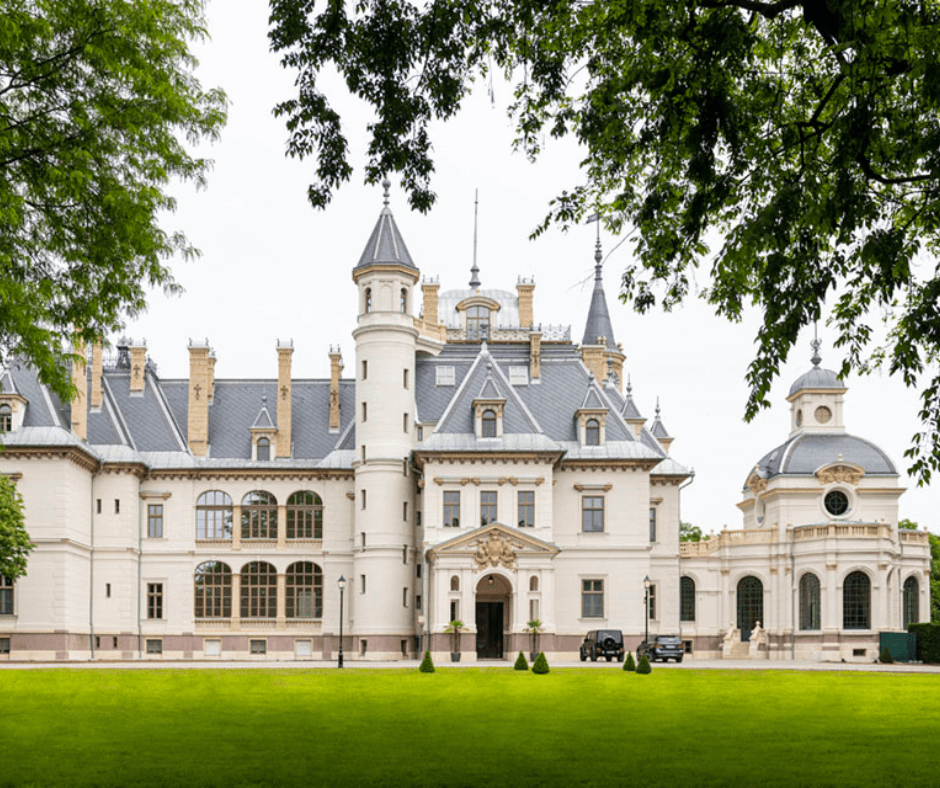 Prónay Castle
Reflecting the style of the early 20th century, Prónay Castle's buildings have been renovated faithfully. Nowadays, the Grand Castle, the Small Castle, the former manor-house hotel and the newly built Bathhouse await guests with four-star comfort, exclusive rooms and suites and enchanting surroundings.
Prónay Castle offers a swimming pool overlooking the park, a jacuzzi, a sauna, a steam bath and a salt chamber. When it comes to food and catering, the selection at Prónay Mansion is based on local tastes and on their own, crafted products.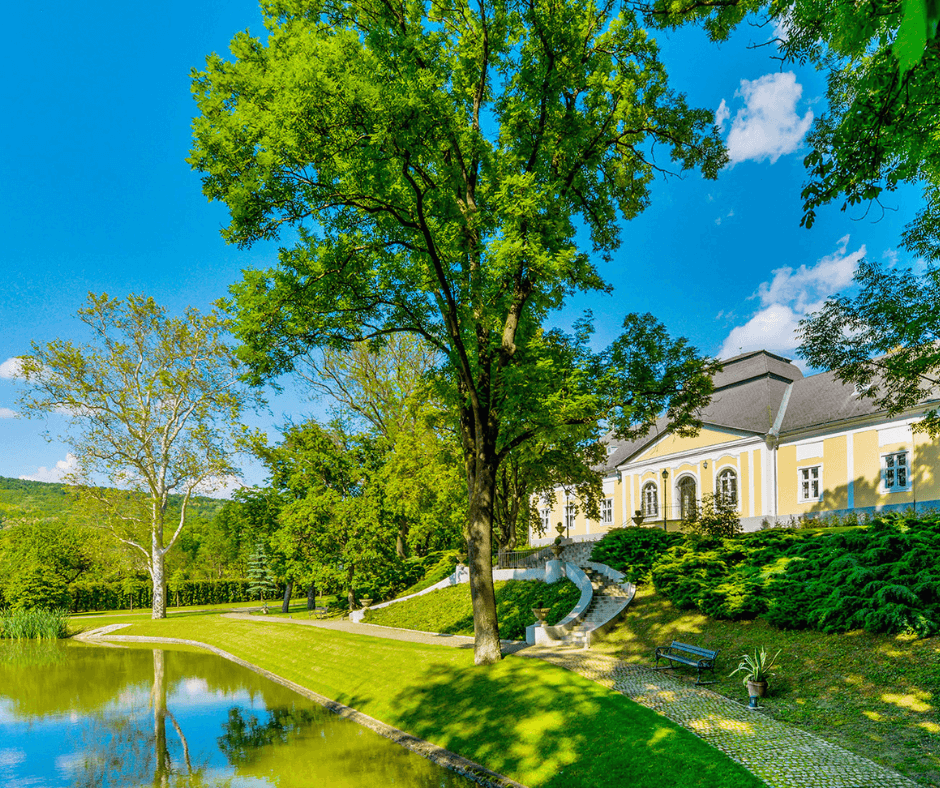 Graefl Major
Built in Art Nouveau style, Graefl Major was restored to its former glory in 2016, with its magical castle tower and its original facade.
It features beautiful suites recalling the Art Nouveau style, a garden lodge and an authentic cuisine including home-grown, organic vegetables, fruits and meat and artisan cheeses.
It is an ideal choice for those who want to recreate, relax and enjoy the little pleasures of life, and the perfect venue for romantic weddings.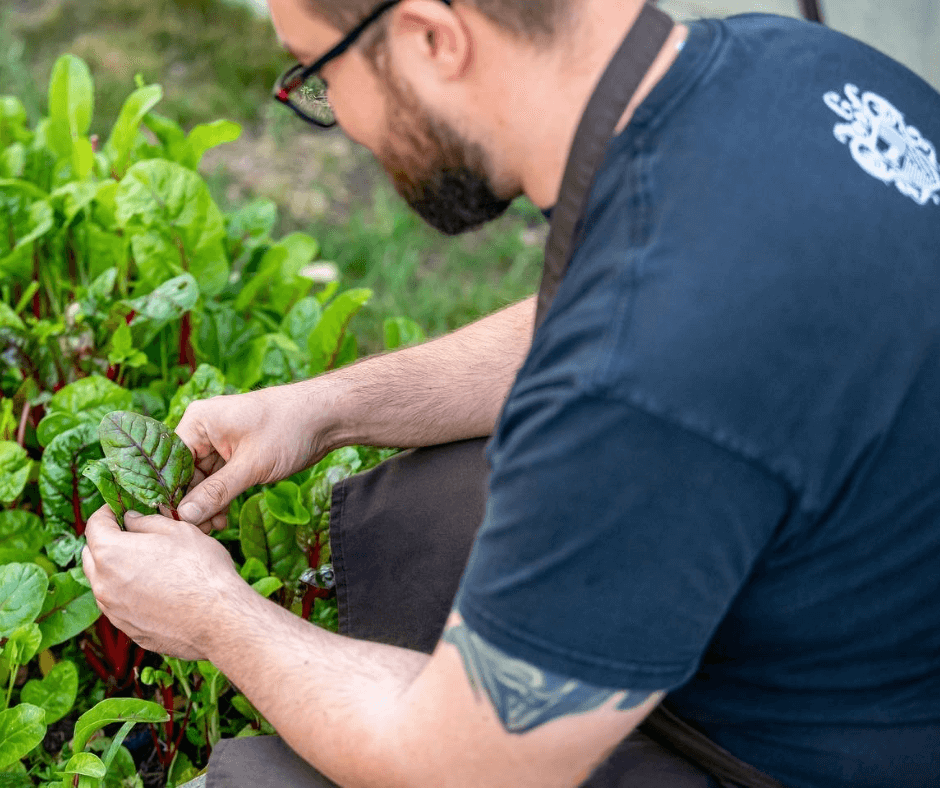 Forgách Castle
Built in 1750, the Baroque Forgách Castle regained its original splendour in 2015.
The castle's exclusive luxury rooms, local cuisine based on traditional flavours, spacious, communal spaces and premium wellness facilities meet the highest standards.
Forgách Castle is surrounded by a beautiful park, making it the best choice for premium recreation enthusiasts.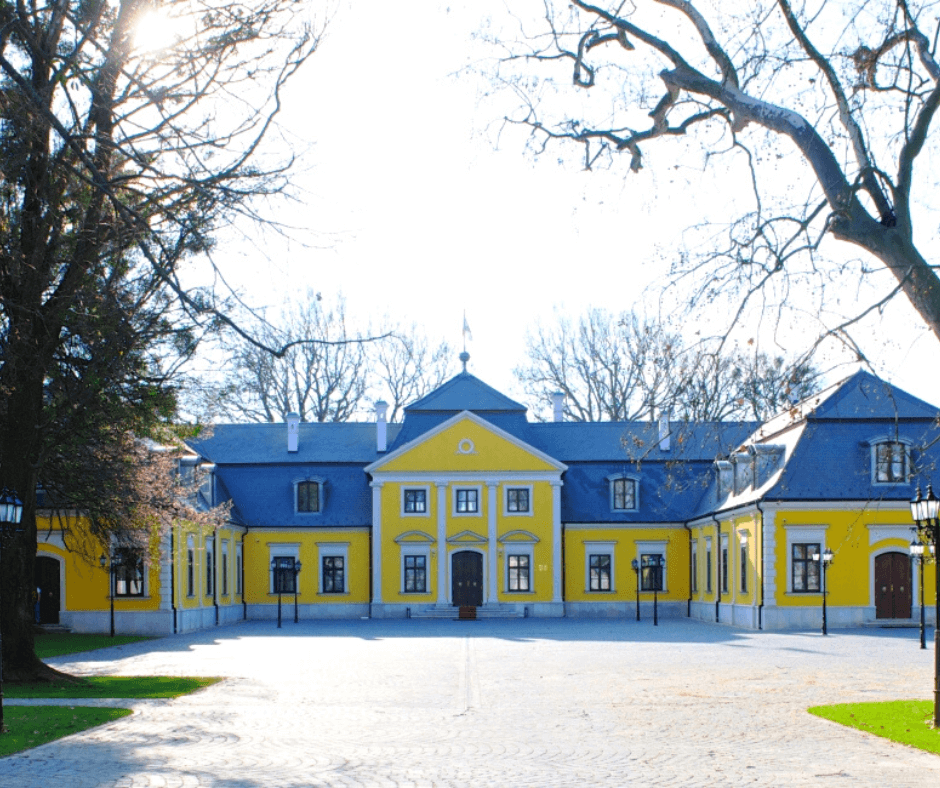 Degenfeld Schonburg Castle
Once belonged to the Degenfeld family, Degenfeld Schonburg Castle is the largest castle in Eastern Hungary. The former noble family mansion was transformed into an event centre in 2014.
Nowadays, it hosts conferences, corporate events, exhibitions, celebrations, and it is a popular wedding venue.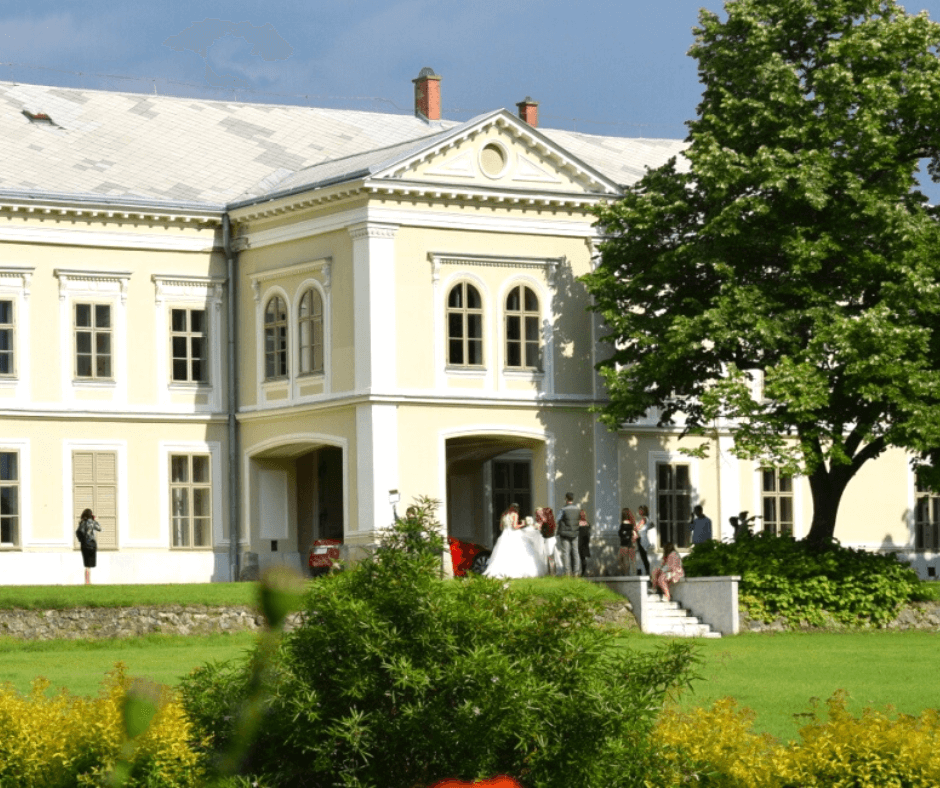 Kristály Imperial Hotel
Kristály Imperial Hotel is the oldest hotel in Hungary. Located 70 km in the west from Budapest, in the heart of the "city of waters", Tata, the hotel had the pleasure to greet many famous historical people.
Today, the hotel awaits guests visiting Tata, with a garage, restaurant, wine bar, relaxation wellness and medical centre.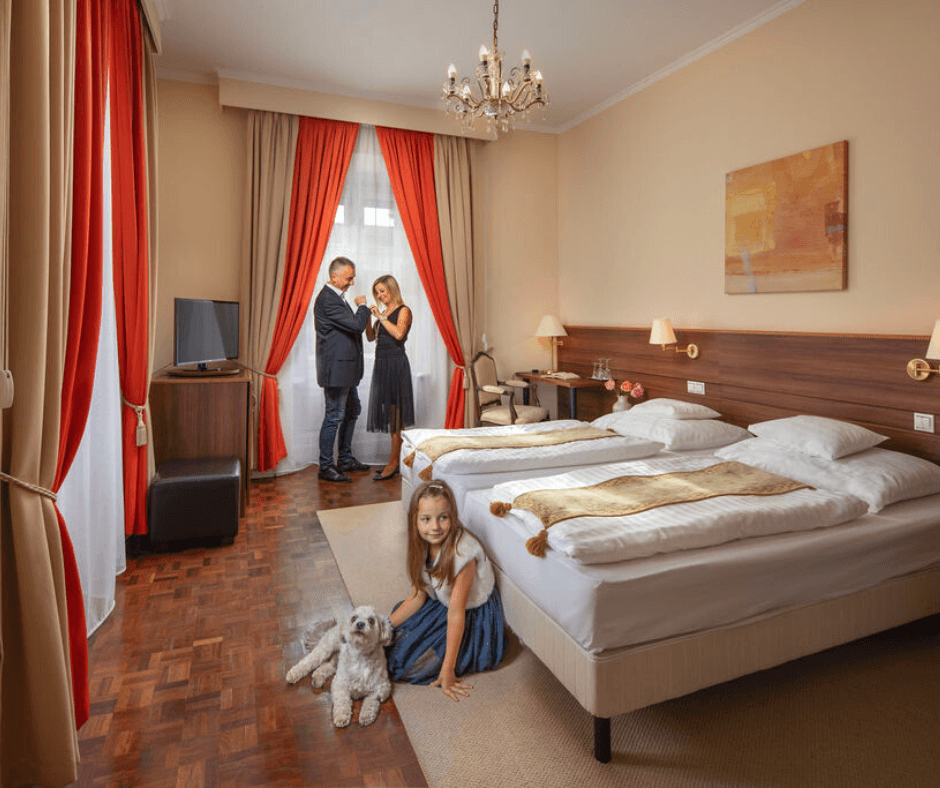 Gróf Degenfeld Wine Estate & Castle Hotel
This chateau-style estate of the Count Degenfeld Family, unites a castle, vineyards and a wine cellar.
Located in the Tokaj wine region, the four-star air-conditioned Gróf Degenfeld Castle Hotel offers 20 double rooms and a suite. All wines can be tasted during cellar visits and tours, and purchased at the reception.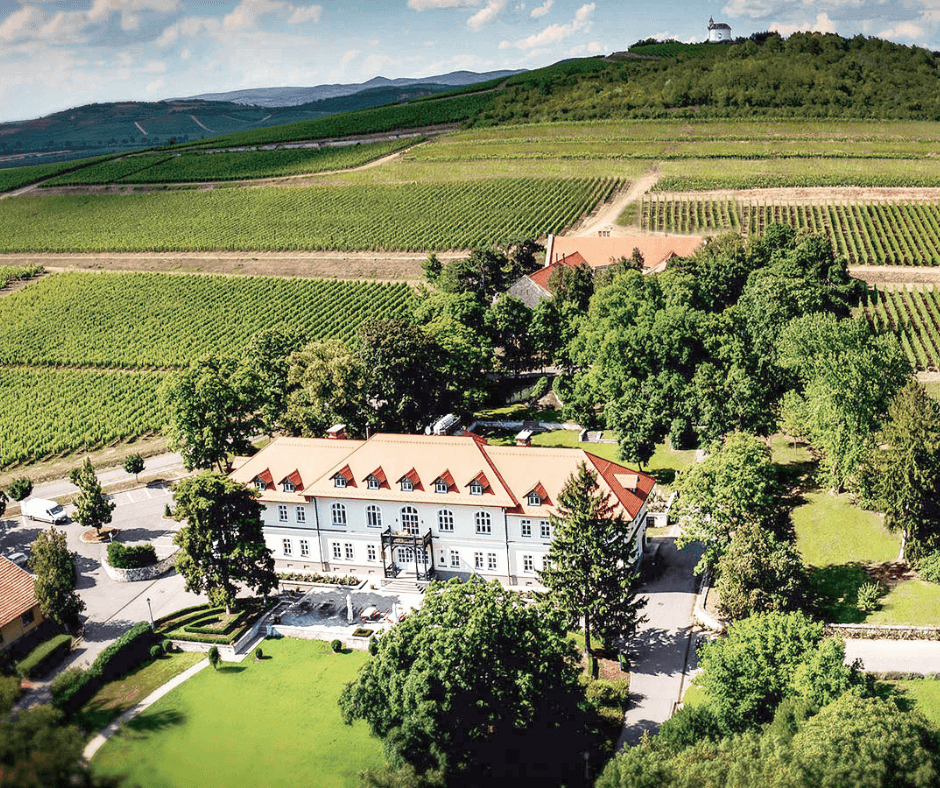 Museums
Almásy Mansion in Gyula
The Almásy Mansion in Gyula is the history itself.
Since its establishment, it was the site of many important historical events. In the past, there was a lively social life between its walls, its rooms were occupied by monarchs, and Ferenc Erkel's family delivered a recital in the halls of the castle.
Nowadays, it hosts permanent and temporary exhibitions. Moreover, its 13.5 meter tower offers an amazing panorama of the Gyula Castle, the castle and its garden.