Introduction
The Global Wellness Institute defines wellness tourism as travel with the pursuit of maintaining or enhancing one's personal wellbeing. This includes both physical and inner well-being. Therefore we can say that wellness tourism turns travel into an opportunity to maintain and improve holistic health.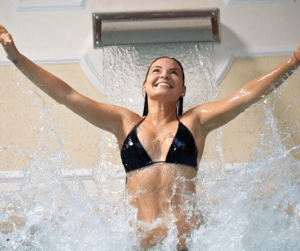 This kind of tourism has several benefits. Firstly, it brings precious moments of relaxation and rejuvenation with physical activities, healthy food, wellness spas and therapies. Another benefit associated with wellness tourism is the preservation of natural resources around the world. In fact, wellness tourists love to visit natural surroundings whilst providing funding to preserving wild life, forests, marine springs, etc. It is also worth mentioning the economic benefits generated by wellness tourism:
– Contribution to government revenues;
– Employment, career progression and business opportunities to the local communities;
– Direct foreign exchange earnings;
– Development of modern local infrastructure.
Top trends in wellness tourism
Wellness retreats are on the rise, growing more than twice as fast as general tourism. More and more tourists are willing to seek out wellness by improving their health and consequently the quality of their life. Along with this, wellness centres emphasise spiritual and mental health, healthy sleeping techniques and beauty treatments in the hope of improving one's health. They also encourage maintaining a healthy lifestyle through a nutritious diet and fitness-related activities.
Additionally, this type of tourism is extremely profitable as wellness travellers generally spend 178 percent more than the average traveller. Recent studies demonstrate that wellness travellers are more discerning, more cultured and more affluent than many other tourists and their higher spending capacity is a vital contributor to wellness travel.
Another trend we can mention here is that the preferences of wellness tourists are constantly evolving. They are now seeking new and unique experiences and are prepared to invest to fulfil their well-being requirements.
Finally, with so many of us spending time at home during the Covid19 pandemic, analysts believe that there will be a significant shift towards wellness within travel, with people increasingly seeking refuge in nature.
Best destinations for wellness tourism
Each destination has its own character in relation to wellness tourism and can offer something unique to wellness travellers. Let's explore some of the most common wellness destinations and hotels for you to have the perfect holistic experience.
Budapest, Hungary
Budapest in Hungary is home to one of the most famous thermal spas in Europe and boasts more thermal and medicinal baths than any other capital city. Looking for a beautiful hotel to stay in Budapest? Towering above the capital, St. George Hotel stands on a UNESCO World Heritage Site called Budavár or the Buda Castle Quarter.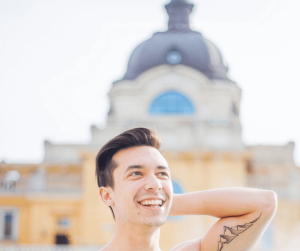 Tuscany, Italy
Amid the idyllic Tuscan landscape, you'll find Terme di Saturnia, which is one of Italy's leading spa resorts. Its thermal baths are filled by bubbling waters that seep through the earth's crust and are maintained at a hot tub worthy 37.5C. As well as relaxing in the spa's baths and pools, it also offers rejuvenating thermal mud treatments as well as Mediterranean and anti-stress massages.
If you are heading to Terme di Saturnia, why not stay Villa Le Barone in Greve, an elegant manor house amid the glorious Tuscan hills? Here you will enjoy typical Tuscan cuisine, the pool in the rose garden, and breath-taking views of vineyards and olive groves.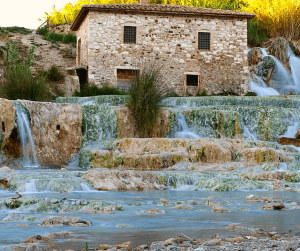 Lisbon, Portugal
Lisbon is benefiting from a rise in wellness tourism. This is thanks to a number of spas offering everything from domestic treatments and massages to scrubs infused with horse chestnut, coffee and pink clay. The city is also home to the Float in Spa, which has a very advanced floating systems for serenity relaxation. Situated alongside the exclusive Avenida da Liberdade, Lisbon Plaza Hotel is a place of shelter right in the heart of the city.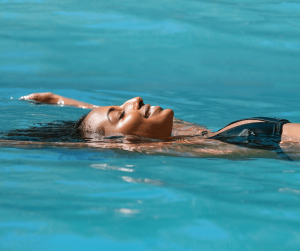 Prague, Czech Republic
If you're after some innovative treatments, Prague is the ideal destination. A beer spa is particularly popular, with guests invited to submerge their bodies in the vitamin B and antioxidant-rich nectar. In the Carlo IV Wellness & Spa, guests can also enjoy oxygen (hyperbaric) therapy and inhale oxygen-rich air. Just a couple of hours drive from the capital you will find 2 of our stunning properties:
Conclusion: Why you should consider treating yourself
Wellness tourists increasingly want to indulge in memorable experiences and satisfy their wellness requirements to feel good. Additionally, wellness tourism can help with all aspects of our lives, from mental to emotional, and of course, physical. No matter, if you are after rejuvenating spa experiences, fitness classes, and culinary experiences or simply want to immerse yourself in nature, wellness tourism has always something to offer.