Planning a trip to Lithuania?  Lithuania has been through some amazing history, and quite a few interesting places and traditions have survived until our times.
Discover authentic traditions and interesting habits of locals in Lithuania. Have a look at this article to find out the top traditions in this beautiful country.
Interesting habits of locals in Lithuania
Cheerful and sociable people
Let's start with the temperament of its inhabitants. Did you know that Lithuanians are extremely sociable and cheerful? Although they might look quite cold-blooded, locals of all ages are characterized by an enthusiasm for life, patriotism and for their love for fun, singing and dancing. Another interesting feature of their nature is their helpfulness. In fact, they usually help travellers learn Lithuanian words or give them directions.
Lithuania: The land of songs
Did you know that in ancient times Lithuania was called 'The Land of Songs'? This is because of the importance that music as well as choir singing and folk ensembles have for the country.
There is even a festival called Lithuanian Song Festival that takes place in Vilnius once in every four years. During this festival, Lithuanians from all over the country sing popular, patriotic and folk Lithuanian songs together. Lithuanians also practice folk dances.
Lithuanian Song Festival is a major part of the country's cultural identity. Moreover, the UNESCO has included this festival in its immaterial world heritage.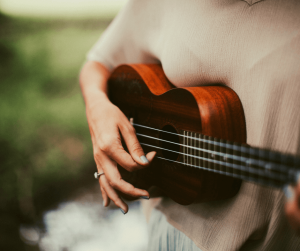 Private Estates in Lithuania
Even if Lithuanian are very hospitable, they don't stand unexpected guests. This is why it is strictly forbidden to go through private estates marked with special plates in this country.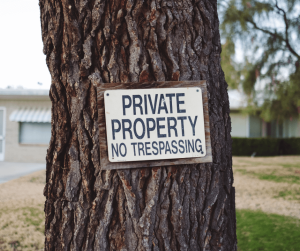 Important dates and celebrations in Lithuania
All Souls Day (Vėlinės)
Each year on 1st November Lithanians celebrate All Souls Day (Vėlinės) by visiting the graves of their forefathers, friends, and other people they admire. Normally, people light a candle near the gravestone of their loved ones as a sign of respect and remembrance. In fact, Lithanians believe that souls come back to Earth and that also forgotten graves should have a burning candle nearby.
Užgavėnės
Užgavėnės is very similar to Halloween. This festival involves people dressing up in scary masks and dancing and children asking for candies door-to door. During this day, people set a giant doll called More (an effigy of winter) on fire and dance around the fire itself. This is the main idea behind this festival: to scare the winter so that the spring would come earlier.
Užgavėnės is celebrated in all parts of Lithuania and takes place 46 days before Easter.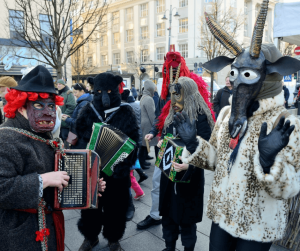 Typical Lithuanian food
Lithuanian cuisine is truly delicious and reflects the Baltic region of which is part. Lithuanian foods are great as they keep visitors warm during their trip and tend to be on the heavier side. Their dishes normally include potatoes, beetroot, dairy products and meat.
Cepelinai
Cepelinai is Lithuania's national dish. These potato dumplings usually stuffed with potatoes or pork. There is also a vegetarian version where pork is replaced with curd. The name translates to zeppelin, because of their shape. They are absolutely delicious!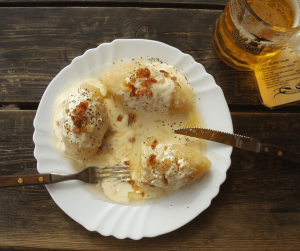 Kepta Duona (Fried Bread Sticks)
This dish consist of dark rye bread cut into strips and fried and seasoned with garlic and salt. Kepta Duona is a typical snack that people usually eat in a bar to accompany beer or in a restaurant as a starter. Don't leave Lithuania without trying these amazing breadsticks!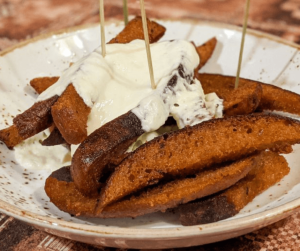 Saltibarsciai (Cold Beetroot Soup)
Taste Saltibarsciai, a popular cold soup made with natural beetroot juice and kephir, one of the healthiest products in the world. The soup has a bright pink colour and it's very filling! Its fresh taste make it an ideal dish to eat on a hot summer day.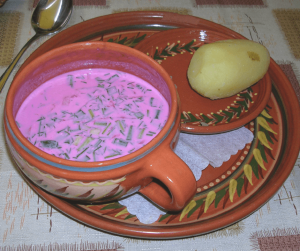 No matter your preferences, Lithuanian food is certainly worth trying!
Accommodation in Lithuania
Monte Pacis
Are you looking for the perfect accommodation in Lithuania while you enjoy the surrounding nature and an exceptional location? Monte Pacis is a hospitality complex located in the exclusive area of the city of Kaunas, the Kaunas Lagoon peninsula, a regional park.