Lisbon Heritage Hotels is a collection of boutique properties nestled in Lisbon's historic centre, residing in old houses and historic buildings of cultural and architectural significance.
Owned by Portuguese families with rich hotel traditions, these hotels have come together to offer intimate settings that celebrate the city's heritage and culture while providing the comfort and security of contemporary amenities. With a focus on personalized service, each of the five Lisbon Heritage Hotels offers a unique personality and history within the vibrant context of Lisbon.
As Janelas Verdes
Nestled next to the National Ancient Art Museum in an 18th-century townhouse, As Janelas Verdes exudes a captivating charm.
Guests can indulge in moments of tranquillity, whether it's enjoying a book on the library terrace with a view of the Tagus River or sipping tea in the interior garden, enveloped by an age-old climbing plant. The 29 sunny rooms boast a blend of modern amenities and traditional decor in soft coral tones. As Janelas Verdes offers various services, including a library with a stunning Tagus view, an honour bar, room service, and free Wi-Fi access.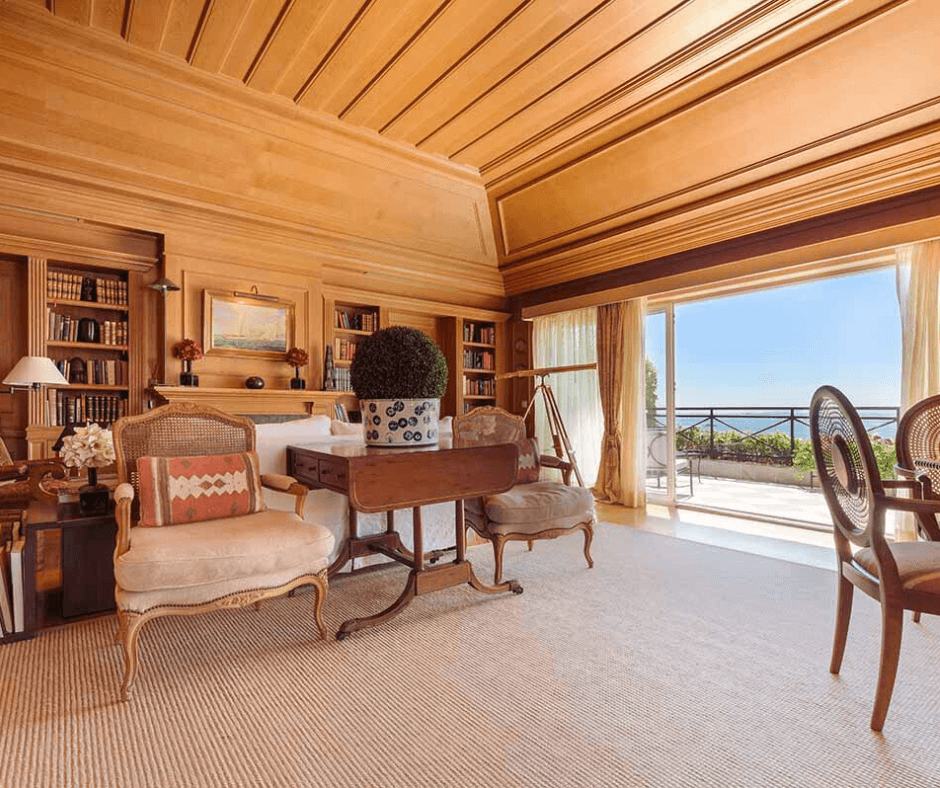 Heritage Avenida Liberdade
Standing tall on Avenida da Liberdade with its captivating blue façade, the Heritage Avenida Liberdade stands as an architectural gem.
Careful rehabilitation preserved the 18th-century façade, Pombaline tiles, and other original elements, while Miguel Câncio Martins' innovative design dissolved boundaries between the city and the hotel.
The 42 personalized rooms embrace a harmonious blend of modern comforts and historical charm, creating an inviting atmosphere for guests. The hotel also offers a fitness room, a gym, and a video library.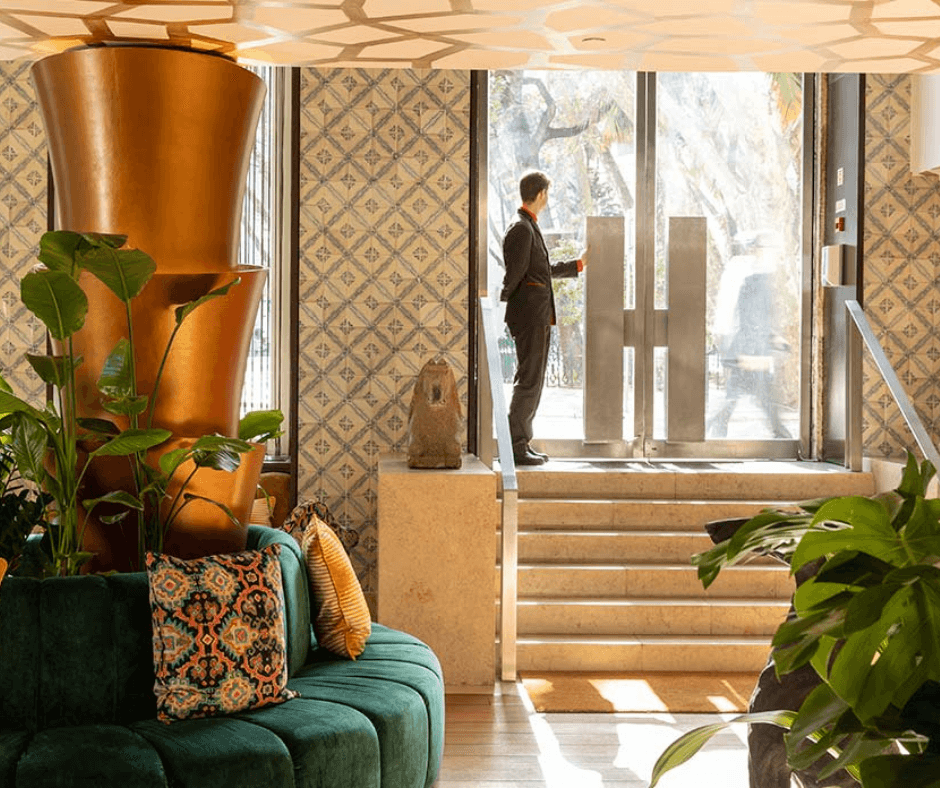 Hotel Britania Art Deco
A testament to the 1940s glamour, Hotel Britania Art Deco is an extraordinary project by renowned Portuguese modernist architect Cassiano Branco.
The hotel's design reflects a desire to retain its original essence while infusing contemporary comfort. The 33 spacious rooms with cork flooring, warm colours, and elegant furniture exude a sense of timeless elegance.
Guests can enjoy the Império Bar, a fitness space, and other amenities provided by the Lisbon Heritage Collection.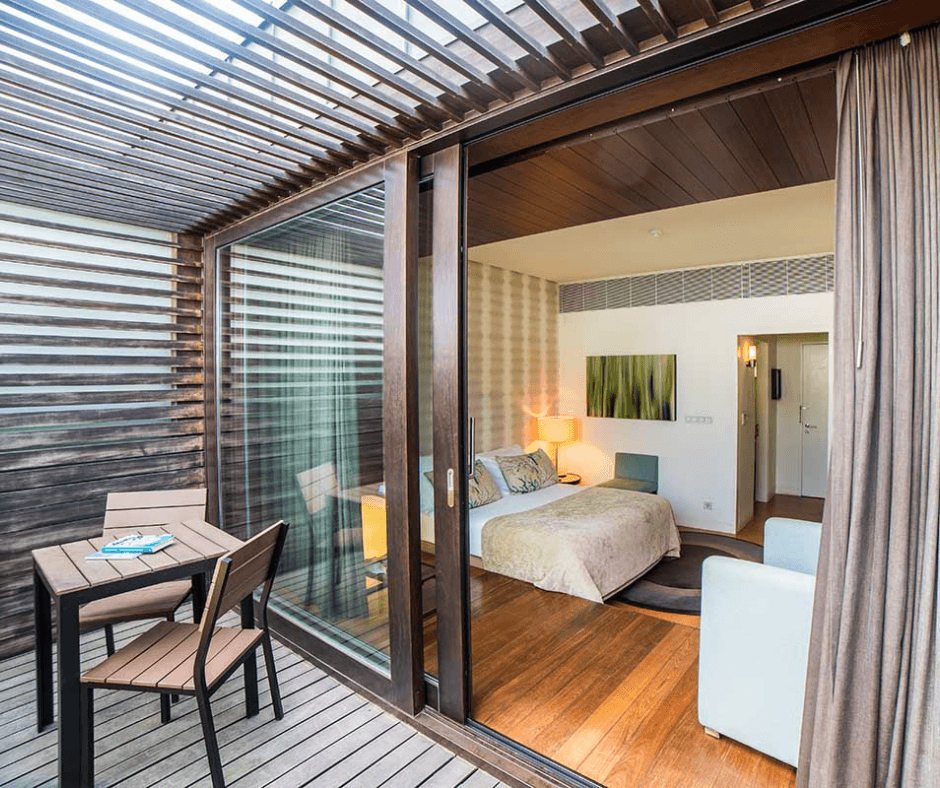 Lisbon Plaza Hotel
Situated in the heart of the city alongside Avenida da Liberdade, the Lisbon Plaza Hotel has been run by the same family since its inauguration in 1954.
The hotel's informal ambiance creates a welcoming space reminiscent of time spent with friends. The fully refurbished rooms, done in traditional style, preserve the spirit of Lisbon in the 1950s. The Café Plaza provides snacks throughout the day, and guests can take advantage of services such as the fitness space, private rooms, and a video library.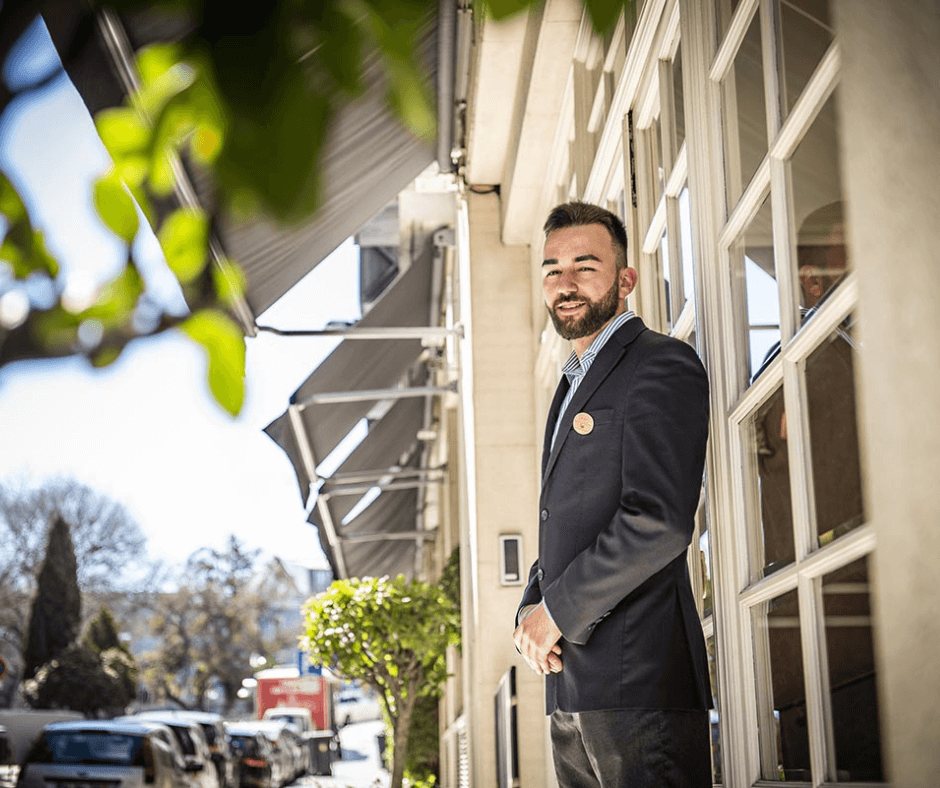 Solar do Castelo
Uniquely situated within the medieval Castle village, Solar Do Castelo resides in an 18th-century building with historical significance.
The small palace, surrounded by peacocks from the Castle, offers an enchanting setting for couples seeking a romantic escape.
The 20 welcoming rooms boast modern amenities while preserving the medieval origins of the space. Guests can indulge in the ambiance of the noble patio and garden while exploring over eight centuries of history through a museum of objects found during the renovation.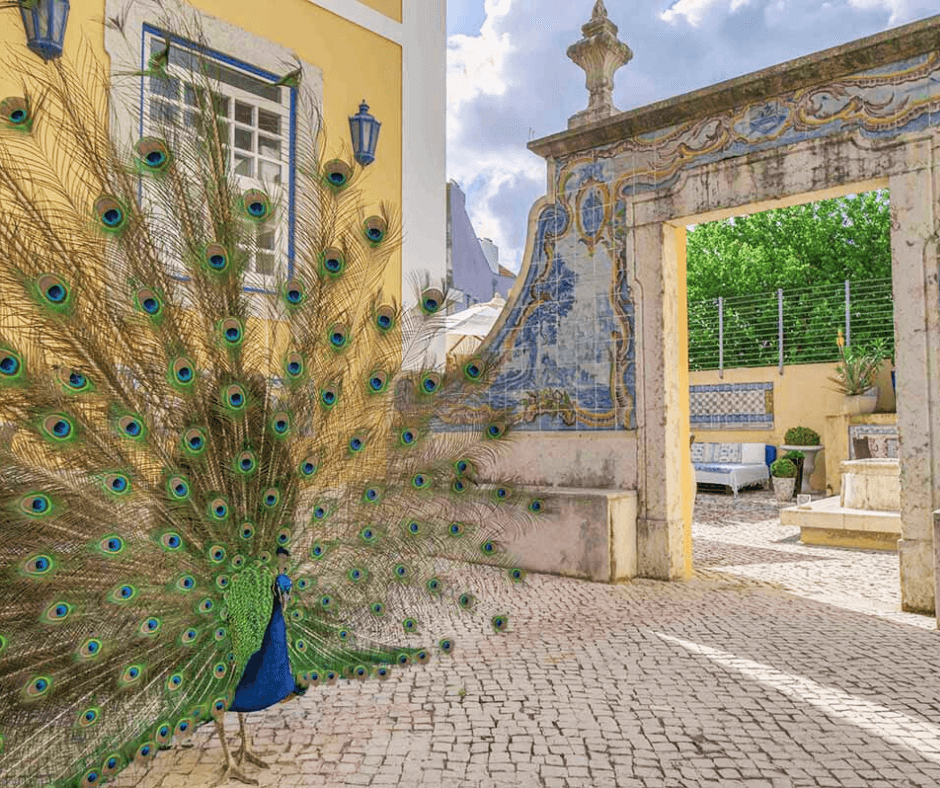 Lisbon Heritage Hotels present a captivating fusion of tradition and modernity, providing guests with an immersive experience in the city's rich cultural and architectural heritage.
Each hotel within the collection offers a unique journey into Lisbon's history and an opportunity to create lasting memories in this vibrant and charming city.