What is winter made of? Ice rinks, of course! If you visit Europe during the winter, you have a choice of amazing outdoor ice rinks. Read on to discover some of the best ice skating rinks in Europe this winter.
Munich Ice Magic
Munich Ice Magic translates as 'ice dream'. Located in the Bavarian city, this is one of the largest open-air ice rinks, and it is perfect for families and couples alike.
Here you will also find stunning Christmas markets, warming winter food, live music and shows. All this, and so much more, make this winter paradise a unique attraction worldwide – the ultimate ice skating pleasure!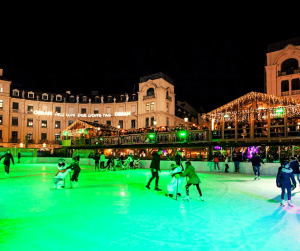 Image: Muenchen.de
Wiener Eistraum (Vienna)
Every winter, Rathausplatz in Vienna becomes the largest ice surface in the city. Here, ice skating enthusiasts can work up to speed on the huge ice-skating area of about 9,000 m2.
The dreamy ice rink is located right outside the gorgeous illuminated City Hall and is surrounded by several stalls offering hot drinks and snacks and background music ranging from pop to the more traditional waltz.
Are you taking your first steps on the ice? The free practice areas are ideal for beginners and children.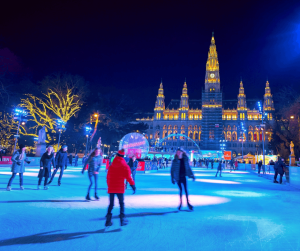 Monticolo Lakes (South Tyrol)
The two Monticolo Lakes in South Tyrol form, together with the Monticolo Forest, a biotope and recreation area in a particularly favourable climate zone.
In winter, the lakes usually freeze so that you can skate on the ice and practise your pirouettes on this fairy-tale ice rink nestled in the picturesque Monticolo Forest.
The natural layer of ice offers free winter fun for ice-skating fans of all ages.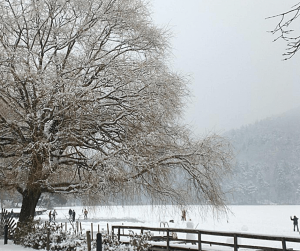 Image: Suedtirol.info
City Park Ice-Skating Rink (Budapest)
Bordered on one side by Heroes' Square and the other by Vajdahunyad Castle, the City Park Ice-Skating Rink is one of the largest and oldest open-air rinks in Europe. Twelve thousand square meters of ice are available for sliding, climbing, and falling.
From spring until autumn, various cultural and recreational events await visitors. Moreover, you can have hot chocolate, mulled wine and traditional chimney cakes for post-skate sustenance.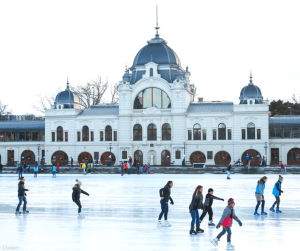 Old Town Ice Rink (Warsaw)
Have you ever been to the Old Town Ice Rink in Warsaw? Skating through the early morning winter mist or the afternoon sunshine provides exercise for the soul, as well as the body.
After your ice skating adventure, grab some delicious street food from one of the many kiosks around and watch laughing skaters whizz by.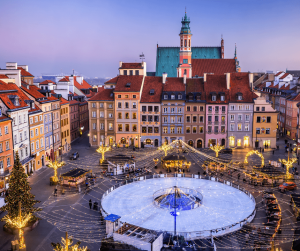 Lake Carinthia, Austria
When the temperature starts to fall, head to Southern Austria's Lake Carinthia for a natural skating experience. What could be more beautiful than an elongated frozen lake frees of any walls or other constraints? Magical!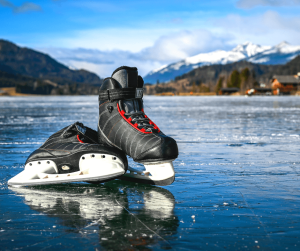 If you want to glide across the ice with a great view, choose one of these beautiful skating destinations in Europe. And if you are looking for a cosy hotel for your winter break, look no further than our portfolio of properties in different European countries.