Do you feel not inclined to track up a mountain in snow shoes? Do you want to avoid overcrowded skiing resorts? You're not alone. Soft winter activities are getting more and more popular. We've created this guide with the top activities you can enjoy this winter away from the slopes.
Winter Hiking
Ready to set off for a winter hike? Hiking in winter is really fun. Moreover, winter hiking will definitely help you combat those winter blues. In fact, not only will hiking provide physical benefits (e.g. strength, balance, and cardiovascular health) but spending time outside boosts your mood and improves mental health too. All you need is some proper layers and you'll barely feel the cold.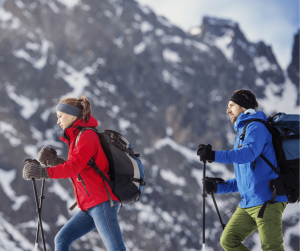 Dog Sledding
There is quite simply nothing like the sensation of being in control of your own dogsled and husky team, putting your trust in your dogs and earning their friendship in return. Does anybody agree? Firstly, you will experience the winter landscape in a unique way. Secondly, you will learn about caring for huskies. And finally you will get an understanding of the most important aspects of manoeuvring a sled and the commands that the dogs understand. Whichever dog sledding holiday you choose, working closely with the huskies is very much part of the experience.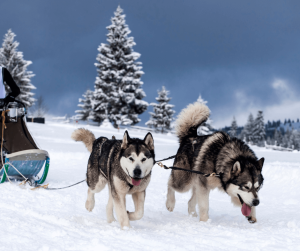 Snowshoeing
Are you looking for a way to stay in shape even when the snow falls? Then snowshoeing is an excellent option for you. Snowshoeing requires less technical skill or experience than sports such as skiing or snowboarding but is equally enjoyable. This soft winter activity can be considered as an extension to hiking and it involves walking over snow with the assistance of snowshoes. You will enjoy spectacular views off the beaten path and marvel at fresh snow clinging to a mountain cliff, glistening. Also, if you are lucky enough, you might even see timid wildlife.
Igloo Building
What a better ways to spend a winter vacation than building an igloo with a shovel or with your hands! This fascinating experience is suitable for people of all ages – your creativity is your only boundary. As soon as you are happy with your igloo, you can relax inside with a hot chocolate and snack and enjoy your master construction.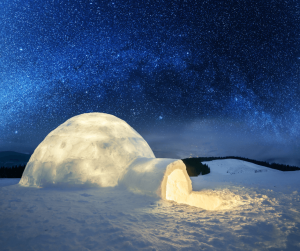 Tobogganing
This great winter classic makes the perfect alternative to skiing or snowboarding. Tobogganing is an activity suitable for all ages and it is popular during the day as well as at night. If you want the chance to try something fun, fast and fabulous then tobogganing has to be it!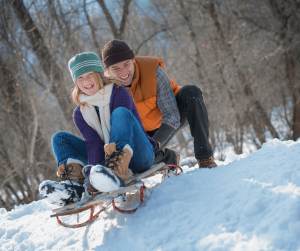 Ice Skating: a winter activity for the whole family
Even if this activity will be tricky for newcomers, once you get the hang of it you will certainly get addicted. From stunning historic locations to modern surroundings, ice skating is a truly magical winter experience and great fun for children and adults alike. Why not follow it up with a cup of tea or a glass of mulled wine?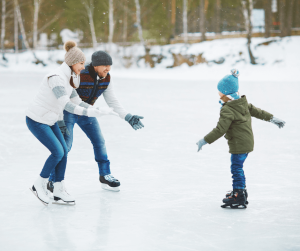 Snowcat Tours
Do you fancy a day off from snow sports and exercise? Then, jumping aboard a Snowcat is a fantastic way to see the incredible sights around you. Often these tours include regular stops for photo opportunities, so unleash your inner travel photographer.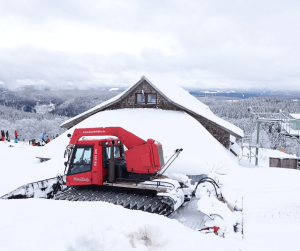 Winter doesn't have to keep you cooped up inside. Be sure to avoid the winter blues by doing the soft winter activities you love. Looking for a memorable stay whilst you enjoy your favourite activities? Have a look at our collection of hotels in Europe.