Every time you visit a new city, there are a few fascinating museums to explore. In this guide, we will examine a selection of museums with unusual and quirky items. Keep reading!
Museum of Broken Relationships (Zagreb, Croatia)
Museum of Broken Relationships is an unmissable spot in Zagreb. It is an unavoidable sight in your exploration of Zagreb and a unique emotional journey around the world through hundreds of break-ups. On display are many items that were left after the relationships ended. Each piece has a unique story and will make you enjoy its artistic and emotional roller coaster.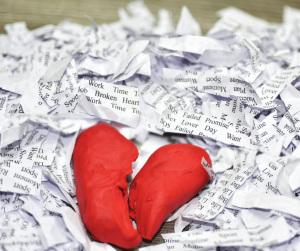 Deutsches Currywurst Museum (Berlin, Germany)
Who doesn't love currywurst? Discover the history of this popular snack in the Currywurst Museum in Berlin!
This unusual museum details the history of the mighty currywurst, as a huge economic factor and a piece of German cultural and social history. Moreover, the shop inside the museum sells all sorts of sausage accessories. Is your mouth watering yet?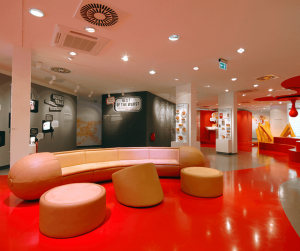 Image: kubix-berlin.de
Neon Muzeum (Warsaw, Poland)
The Neon Muzeum in Warsaw houses a collection of original neon signs that used to hang above shop displays or on streets. Here, you will find all neon signs, from the beginning of the 20th century, right up to modern times. Each sign has a card explaining its history and content.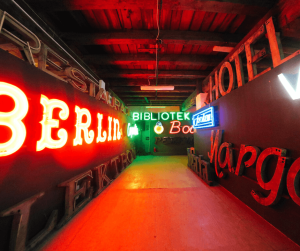 Museo Casa di Dante (Florence, Italy)
This museum is a journey through the works, life and memory of Dante Alighieri, the Father of the Italian language. Located near the tomb of the Supreme Poet, Museo Casa di Dante originally opened in 1921.
Nowadays, it is an interactive, immersive, multisensory journey through the life and works of the poet (particularly, his masterpiece 'The Divine Comedy') presented here in all his complexity.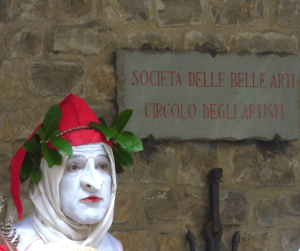 Devils Museum (Kaunas, Lithuania)
The Devils Museum in Kaunas is included in the list of the most unique museums worldwide. In fact, it features a collection of over 3000 horned exhibits and representations of the devil from all over the world.
Take a closer look at the mysterious creature and the different forms of its depictions. Here you will find pieces of visual arts and crafts, masks and many souvenirs.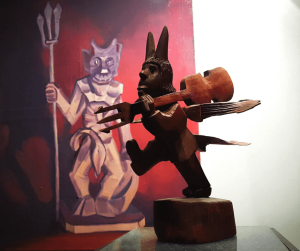 Hospital das Bonecas (Lisbon, Portugal)
If there's a list of 'weird museums', the Hospital das Bonecas (Doll's Hospital) in Lisbon inevitably makes this list.
This museum has been around since 1830 with the aim of fixing broken dolls. In fact, you will notice entire shelves with pieces of 'patients' and even an operation table, so dolls can be healed.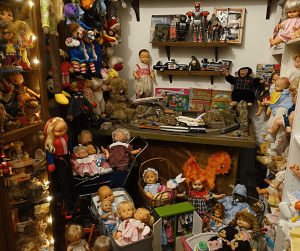 The Flipper Museum (Budapest, Hungary)
The Flipper Museum displays, as the name indicates, a collection of more than 140 interactive pinball machines and vintage arcade games. This interactive permanent exhibition features both the predecessors of pinball machines and the most state-of-the-art pinball tables of the 21st century.
Learn the history of this funny game at this spot in the Hungarian capital, and give your boys something to do along the way.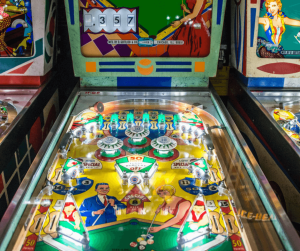 Computerspielemuseum (Berlin, Germany)
First opened in 1997, the Computerspielemuseum (Computer Game Museum) in Berlin is Europe's first computer game museum. It is the first museum of its kind in the world.
Moreover, this museum has the largest collection of games, consoles and memorabilia. Here you will find more than 300 exhibits for playing and exploring the cultural history of these games.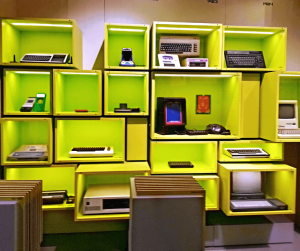 If you had enough of the classic-style museums, it's time to discover these quirky museums in Europe. And if you are looking for beautiful accommodation during your museum visit, have a look at our hotels in Europe.