Introduction
Despite the devastating impact of Covid19, more and more people have expressed an interest in travel this year. A new survey suggests travel is alive and well. Even if coronavirus has devastated economies around the world and disrupted our lives, tourism will recover soon and people will keep travelling. But which are the best holiday destinations for 2020? Let's find out!
Brač Island, Croatia
Are you seeking to enjoy an unforgettable Croatian experience? Then, Brač Island is one of the most beautiful destinations you can choose. If you decide to visit Brač during summer the island is far from being packed and you can still find many calm and secluded beaches.
Where should you stay in during your holidays? Puteus Palace is a renovated palace with 550 years of history now transformed into a 5 star luxury hotel. Within the palace walls hide a beautiful terrace and a pool as a perfect getaway to unwind and relax in a natural environment. The hotel is in Pučišća – a small place known for its marble history and beautiful bay.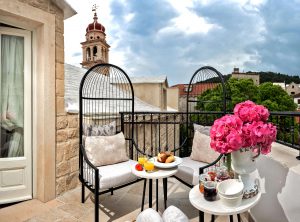 South Tyrol, Italy
With the stunning Dolomites as its backdrop, South Tyrol is filled with endless natural beauty. If you are looking to connect with nature, take a break from city life and breathe fresh air, South Tyrol in summer is your go-to destination. Alternatively, if you love winter sport activities or Christmas markets, winter in South Tyrol is a paradise for you.
No matter the season you decide to visit South Tyrol, you can choose one of our luxury hotels:
Mecklenburg Vorpommern, Germany
Another must-see destination this year is Mecklenburg Vorpommern, northeaster Germany. This is a land of castles and broad country estates offering spectacular landscapes of rugged cliff sides, fishing villages, historical mercantile hubs, and beautiful lakes. The 5-star Schlosshotel Wendorf hotel lies in the middle of Mecklenburg Vorpommern and offers a mixture of luxury and charm.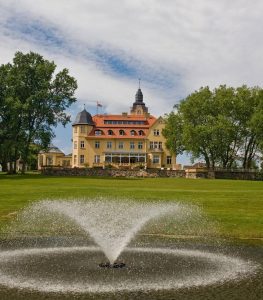 Vienna, Austria
One of the best holiday destinations recommended by ABTA is Vienna, Austria. You can see the Austro-Hungarian Empire and its rich heritage in the imposing baroque buildings of the capital. If you are looking for a beautiful hotel combining art with charm and uniqueness, The Altstadt Vienna is for you! Located near the Museumsquartier and the famous Ring Strasse, this hotel features classic design furniture, honey coloured parquet floors and contemporary art.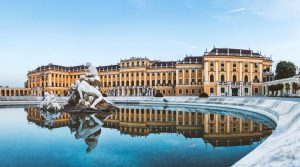 Glarus, Switzerland
Glarus, which is the smallest canton capital in Switzerland, has many things to offer.
In summer, you can head to the hiking region of Klöntal and discover plenty of interesting excursions and natural beauties. If you are passionate about winter sports or want to enjoy peaceful winter footpaths there are plenty of options available.
The Landvogthaus is a boutique hotel that's a perfect sanctuary for coming to rest after a day filled with winter activities. This hotel is one of the best-preserved examples of Late Medieval mansions in Switzerland and will surprise you in many different ways.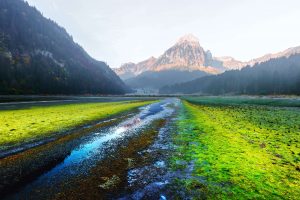 Looking for a different destination? You are in luck! We have a beautiful selection of tradition-rich hotels in several European destinations. Find out your favourite.