For hikers, summer is a time for dreaming and enjoyment, full of unforgettable adventures and memorable experiences.
Each European country has its own walking routes, way marked ways and hiking highlights. In this article, we have picked some of our favourite hiking holidays in Europe.
Hiking in Slovakia
High Tatras
Close to the Polish border, the High Tatras are Slovakia's highest mountains, also known as the 'Eastern European Alps'. This is one of the most dramatic and beautiful mountain regions in Europe. If you are planning to go hiking here, the best months are from mid-June through September.
If you are looking for a small boutique hotel at the foot of the world's smallest alps – the High Tatras – head to Hotel Hviezdoslav. Alternatively, Grandhotel Praha, that is located in Tatranská Lomnica, has been making the history of luxury in the Tatras from 1905. Another great hotel in the area is Grandhotel Starý Smokovec, which has been unofficially declared one of the Top 10 alpine hotels of the world.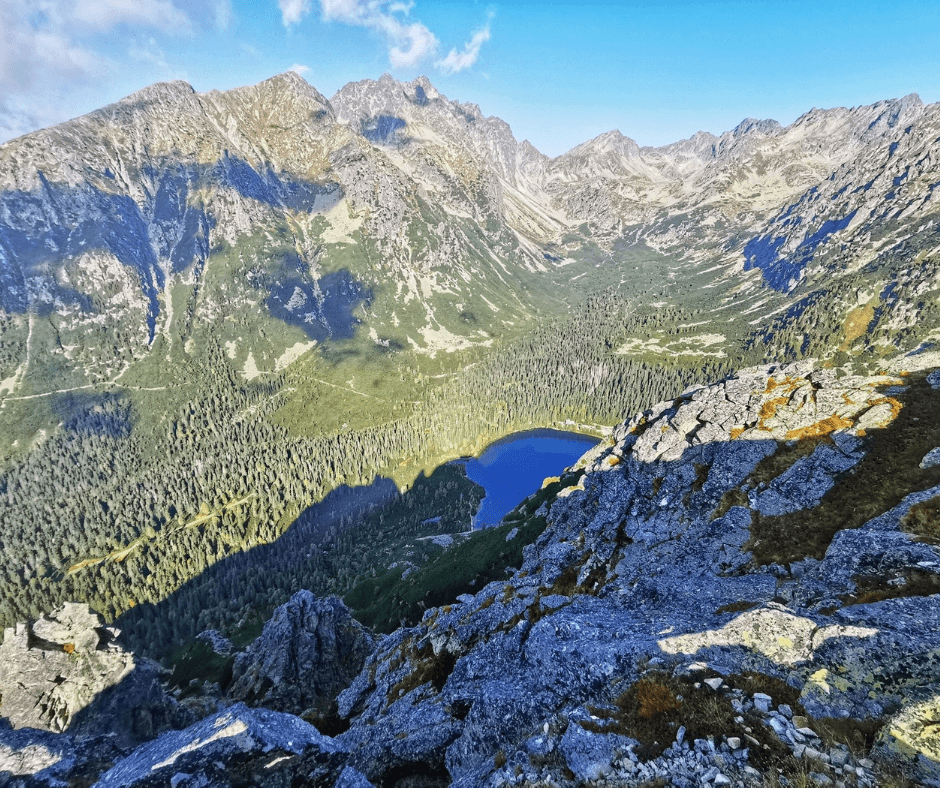 Copyright: Zdenko Hanout
Malá Fatra National Park
Malá Fatra National Park is crossed by many marked hiking paths suitable for families with children and demanding hikers. Among its attractions you will find gorges, rock peaks and an attractive ridge tour.
Château Gbeľany is an ideal starting point for trips and hiking in the Malá Fatra National Park.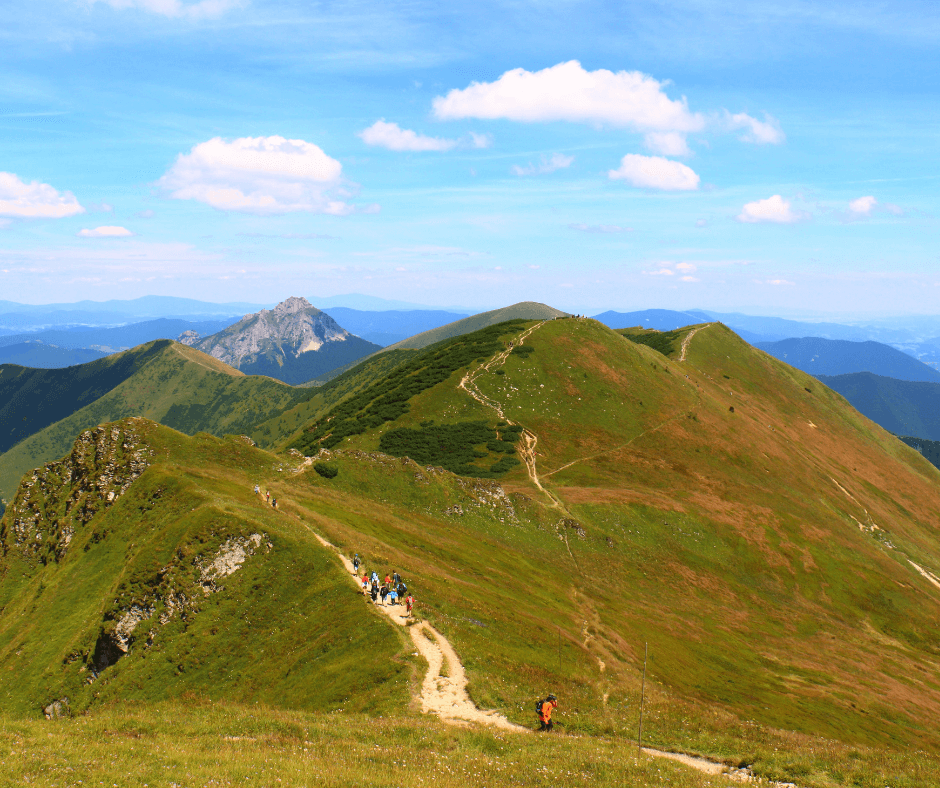 Copyright: Matej Micak
Gorges Jánošíkove diery
Situated in Mala Fatra, Gorges Janosikove diery are one of the most beautiful hiking trails in Slovakia.
Here you will experience amazing rock formations and stunning waterfalls in the national nature reserve Rozsutce. There are 4 trails, some suitable for families with children and others perfect for experienced hikers.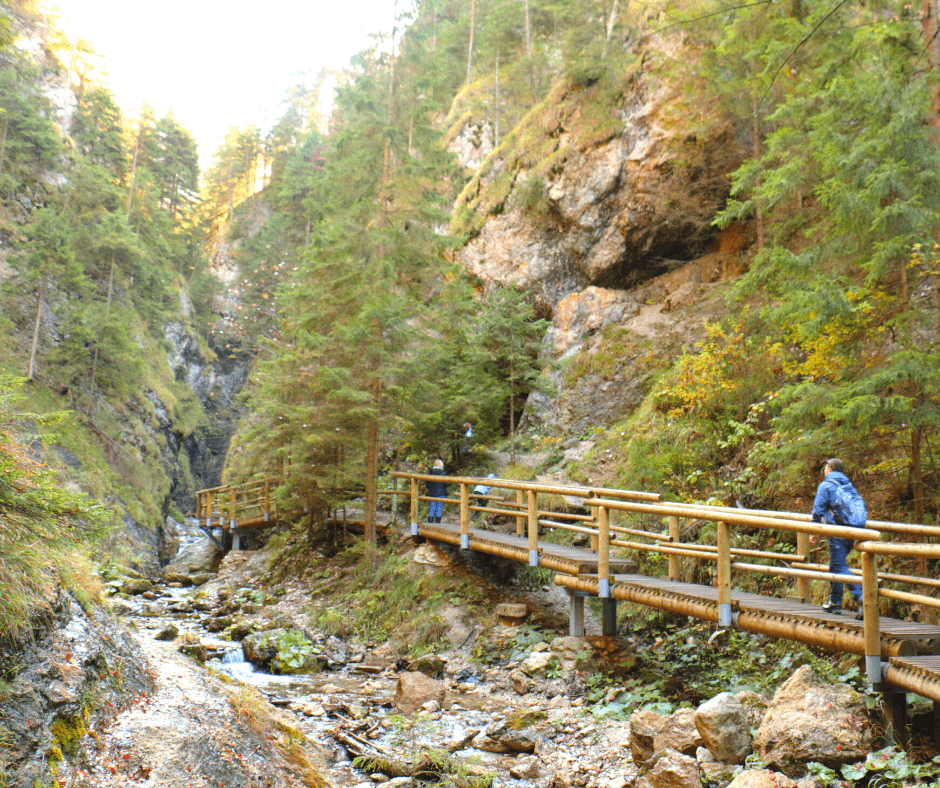 Copyright: Matej Micak
Belske sklay
Located above the village of Belá in Malá Fatra, Belské skaly cliffs are a location sought-after by many rock climbers.
When you reach the end of the village, follow the yellow hiking trail to the Belské skaly rocks. The marked trail will get you to the three secured vistas offering beautiful views of the surrounding area.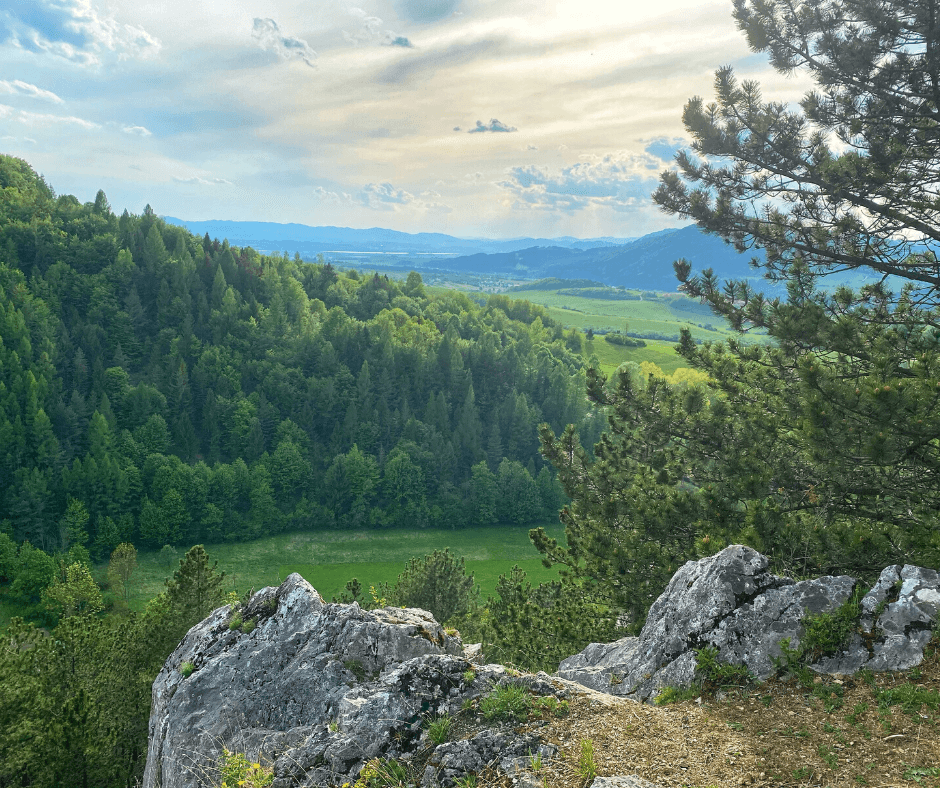 Copyright: Adriana Janickova
Hiking in Austria
Stubai valley
Stubai Valley is perfect for ambitious walkers and hikers keen to scale the heights and uncover the impressive mountainous world anew.
While much of the hiking is tough, there are also easier paths suitable for families with children.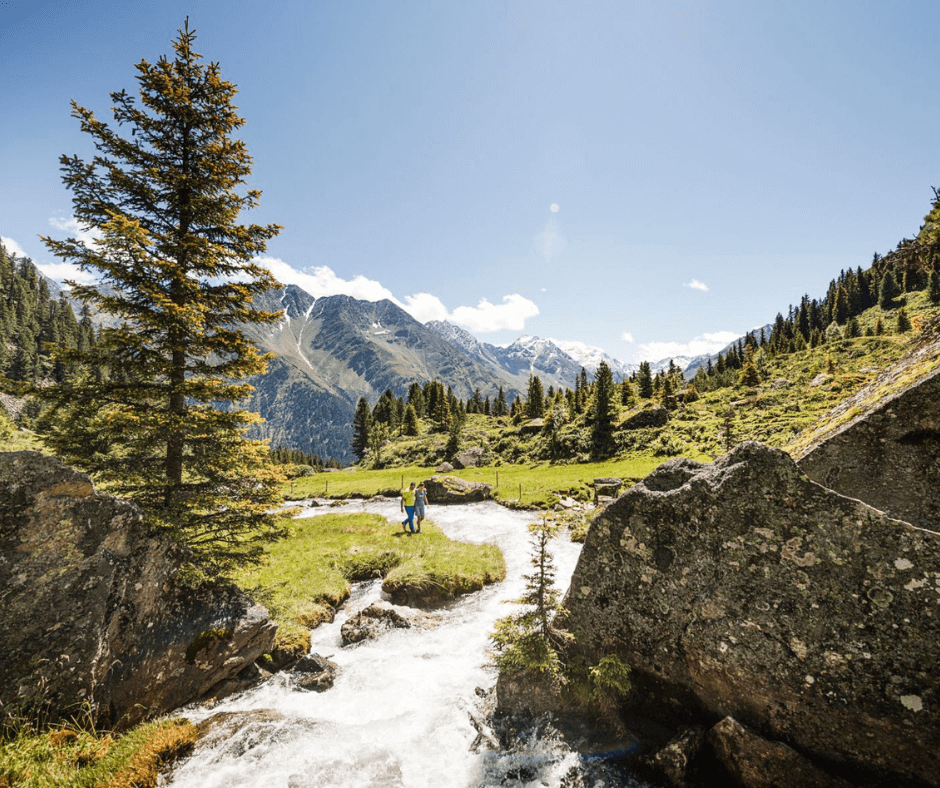 Copyright: Andre-Schoenherr
Naturpark Grieralm
Located in the Tux Alps, the Naturpark Grieralm is one of the most beautiful natural areas in Zillertal (Tirol). Here, a fabulous hiking and biking route starts from the village of Juns in Hintertux.
After a 90-minute walk, you will arrive at the Naturpark Grieralm, a paradise surrounded by pure nature.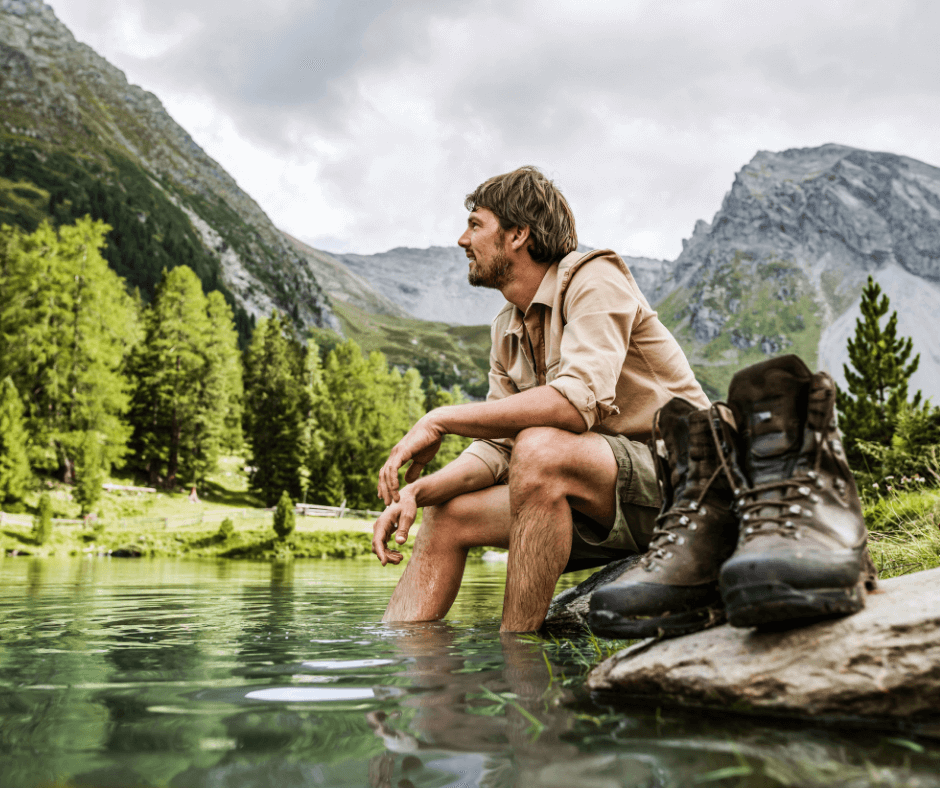 Copyright: Dieter-Steinbach
Kanisfluh
The Kanisfluh mountain in Vorarlberg is a famous massif that towers over the Bregenzerwald. Generally considered a moderately challenging route, Kanisfluh is a very popular area for hiking.
The hike leads over the Hehlesattel to the Kanisfluh, which offers great views of the Northern Eastern Alps.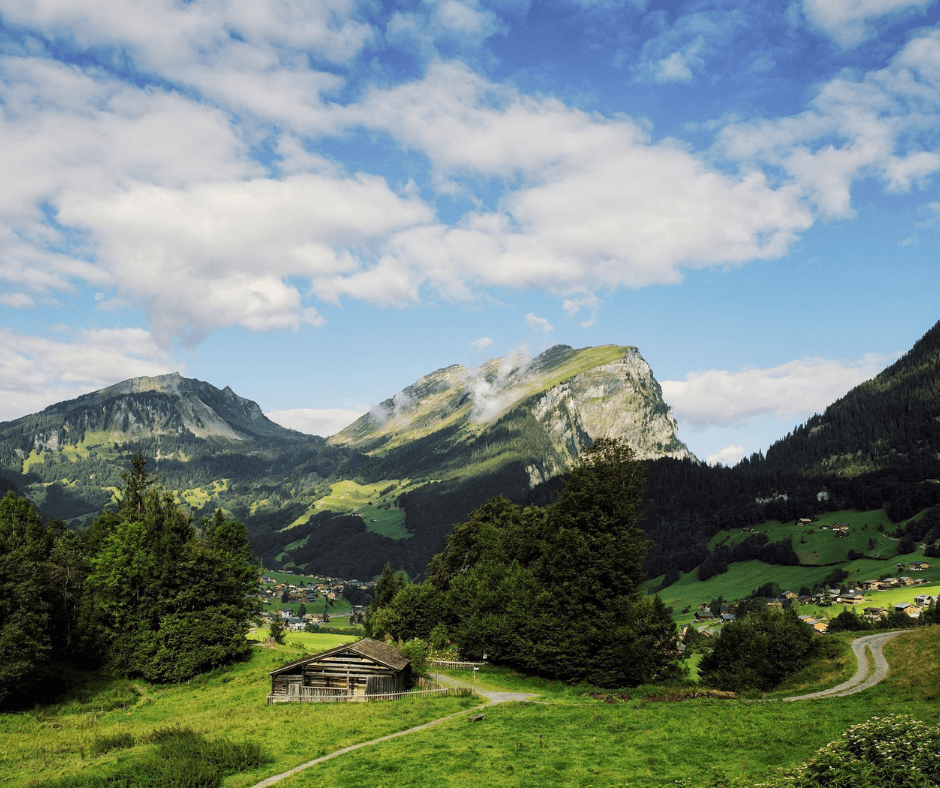 Copyright: Vorarlberg-Tourismus-GmbH
Sellrain
The village of Sellrain, in the Sellraintal Valley, is a renowned destination for hikers and the perfect base camp for exploring the majestic peaks of the Stubai Alps.
Here, gentle walking trails with magnificent landscapes alternate with challenging and moderately difficult trails with rewarding summit ascents.
Hiking around Sellrain is one of the best ways to experience more of the landscape, although finding the right route is not always easy.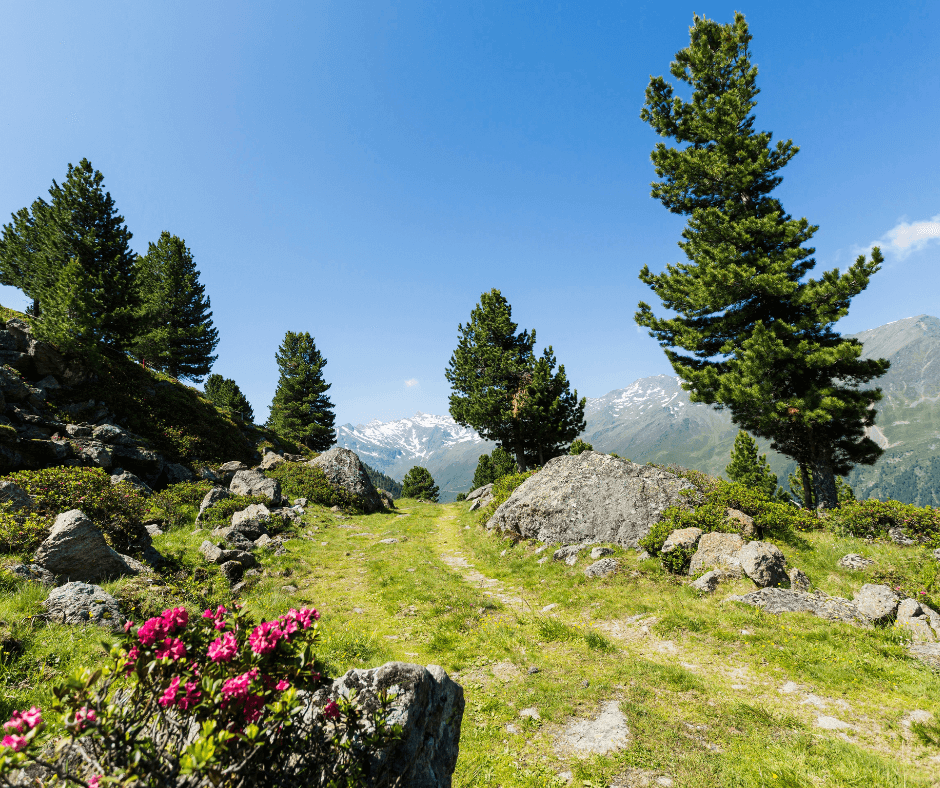 Copyright: Mario-Webhofer
At our hotels in Tyrol, we can make your hiking holiday count as one of the best times of the year:
Strasserwirt: Tyrolean Manor House that offers the comforts of a sophisticated 4-star hotel, with multiple-award-winning cuisine and personalized health programmes and a modern spa.
Hotel Bergschlössl: Small castle in the Arlberg region with individually named rooms and suites.
Hotel Schloss Fernsteinsee: A lovingly restored castle with luxurious suites.
Ansitz Felsenheim: it features 3 stylish holiday apartments – from a small studio to a spacious 4-room apartment – now offer something certain to appeal to every taste.
Country Inn & Hotel Linde: In this property guests can enjoy nostalgic dining rooms, a vaulted wine cellar, a wedding hall and delicious gourmet kitchen.
Gasthof Herrnhaus: An unassuming country inn in the heart of Brixlegg with antique dining areas, comfortable guest rooms and exceptional cuisine.
No matter your preferences, there are countless ways to find your own personal happiness on hiking holidays in Europe.