Tyrol is a spectacular mountainous region on the border between Austria and Italy, attracting many visitors every year. In this article, we will guide you through the best places and attractions to visit in this beautiful region in winter.
Stubai Alps
Together with the Oetztal Alps, the Stubai represent the largest mass elevation of the Eastern Alps. This mountain chain is covered by glaciers. Among the highest peaks you can find:
Pan di Zucchero (3,507 m a.s.l.)
Mt. Schrankogel (3,497 m a.s.l.)
Mt. Cima del Prete (3.458 m a.s.l.)
Mt. Cima Libera (3,418 m a.s.l.)
If you love skiing, the Stubai alps are a real paradise. Moreover, they have the largest glacial skiing area of Austria: The Stubai Glacier.
The evening atmosphere above the Stubai Alps will take your breath away!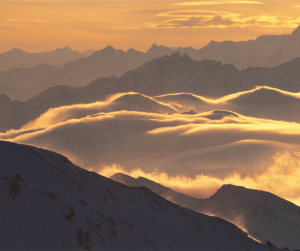 Image: Peter-Umfahrer
Pinnistal-valley
In Stubai's side valley Pinnistal you will find lots of tobogganing activities.
The valley path (which is 5.5 km long) starts at Neder (1,000 m a.s.l) and continues through the snow-covered mountain scenery of the Stubai Alps. First, you can take the cable car up and then enjoy whizzing down the longest toboggan in Tirol. Finally, around halfway down, hike around one hour to the Pinnisalm hut at 1,490 m.
Did you know that this tobogganing run was awarded the Tyrolean toboggan run seal of quality?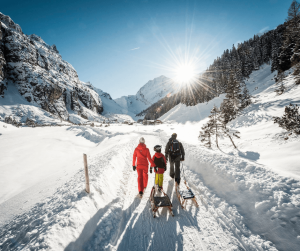 Image: Andre-Schoenherr
Ebbs Haflinger Foal Farm
Founded in 1947 and featuring about 100 Tirolese Haflinger horses, the
Ebbs Haflinger Foal Farm
is one of the most significant
Haflinger stud farms worldwide
. Here horses are conceived, born and raised. This farm also provides horseback and carriage riding lessons with qualified instructors.
To sum up, the Ebbs Stud Farm is a great destination for everyone in all weathers.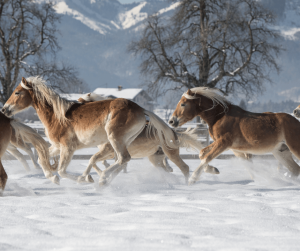 Image: Robert-Maybach
Schafreiter
Located at the border of Bavaria, Germany and Tirol, Austria, Schafreiter is a mountain in the Karwendel range.
This is a popular destination both in winter for ski tours and summer for hiking. There are two main routes. On the one hand, there is the hiking access from the north side, from Moosenalm. On the other, there is the south route side via Tölzer hut.
Here, a hundred of ski fans enjoy the stunning panoramic views and the downhill offering many variations in the upper part.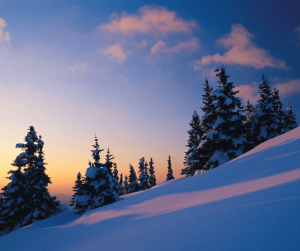 Image: Wolfgang-Ehn
Kappl | Paznaun-Ischgl in Tyrol
Right in the middle of the impressive valley basin of Kappl in the Tyrolean region of Paznaun, you are surrounded by snow-covered peaks and clear blue skies. Kappl is a paradise for skiers, snowboarders and free riders.
And if you're looking for more relaxed activities after skiing, Kappl offers plenty of off-piste entertainment away from the hustle and bustle.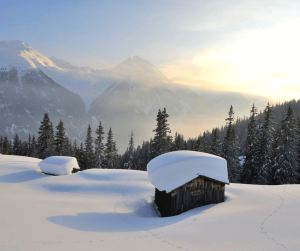 Image: Josef-Mallaun
Kitzbuehel Alps
This beautiful Alpine region extends into the Zillertal valley and the Zeller See lake.
The mountain chain of the Kitzbuehel Alps has rugged peaks and is perfect for hiking and skiing. In fact, in this area there are several large skiing regions. Holidaymakers can venture to KitzSki, one of the best skiing area in the world. It features 233 kilometres of downhill skiing with different degrees of difficulty, three toboggan runs, countless winter hiking trails and cross-country ski trails.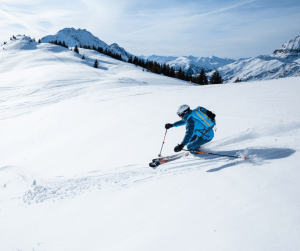 Image: Valentin-Widmesser
Oberautal Valley
Lake Achensee is Tirol's largest. One of the most charming winter hikes at Lake Achensee leads into the quiet Oberautal Valley.
This panoramic trail between Maurach and Pertisau affords beautiful views of Lake Achensee. Here you will be dazzled by the shore of the lake with its snow crystals and reflections of the surrounding mountains. Moreover, Lake Achensee boasts four ski areas and two practice slopes.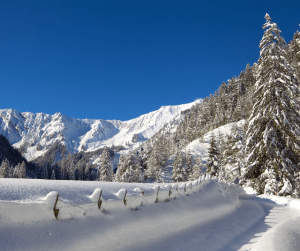 Image: Achensee-Tourismus
Axamer Lizum
Located just a quick drive from Innsbruck, Axamer Lizum is a perfect ski location.
Thanks to its altitude, the sun shines more often here than in the valley below. This means it is the perfect place for skiers to have a break and catch some sun at 2,300 m above sea level.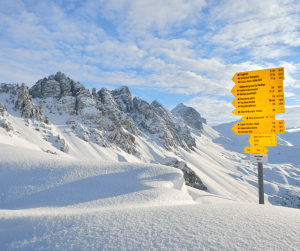 Image: Josef-Mallaun
No matter what your favourite activity is – Tyrol is guaranteed to provide a memorable and lasting holiday experience. And if you are planning your winter getaway in Tyrol, have a look at our portfolio of hotels.