Easter is a day that is mainly experienced at the table, when after the Lent period you can start eating anything again, with no more prohibitions or restrictions.
And if chocolate eggs are eaten everywhere, some countries also have gastronomic specialities that make your mouth water just describing them.
Accompany us on this tasty journey.
Easter Savoury Dishes
Pizza Rustica (Italy)
Pizza Rustica is an incredible Italian Easter pie made with a flaky and buttery pie crust and filled with eggs, ricotta, salami, and cheese.
To signify the breaking of Lent, this classic savoury pie is made with lots of different kinds of meat (pepperoni, salami, sausage, and prosciutto).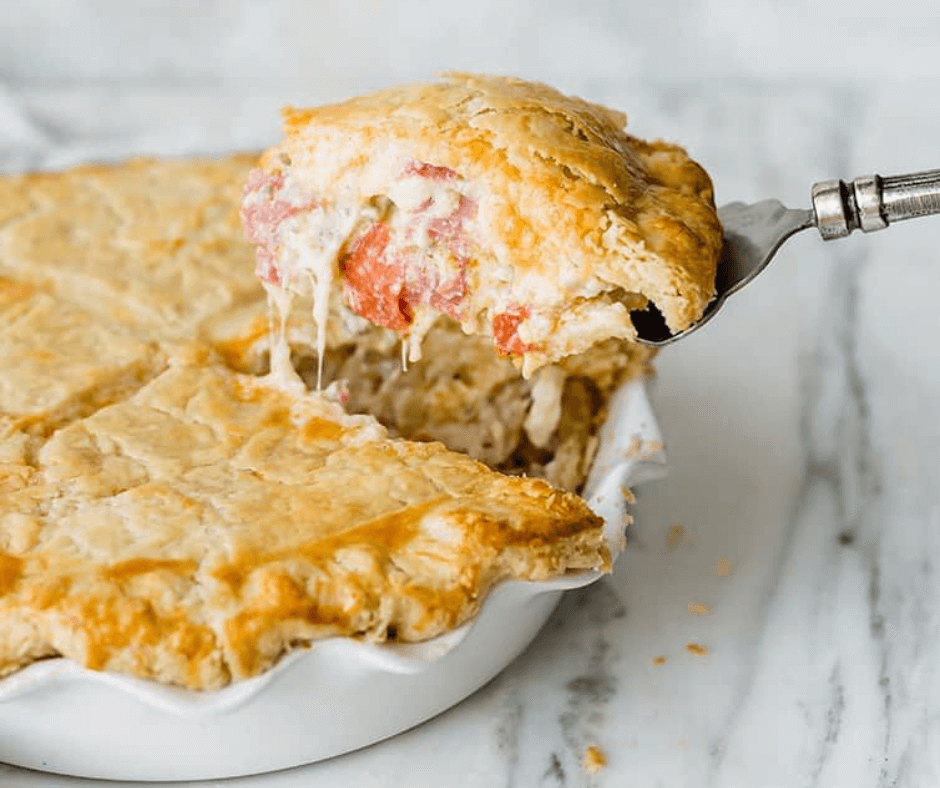 Bacalhau (Portugal)
Bacalhau, a traditional Portuguese delicacy, checks off all the boxes for Easter!
It is a salt cod dish with potatoes, onions, hard-boiled eggs, and olives. This recipe features the green, purple, and yellow hues to match your typical Easter decorations.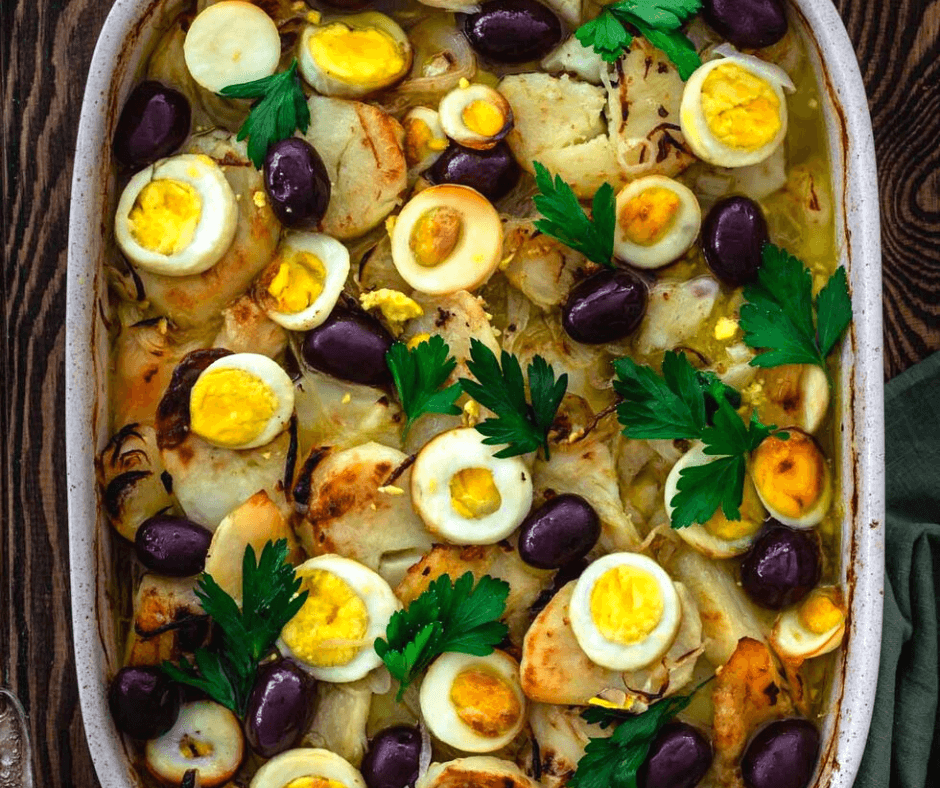 Grüne Soße (Germany)
Grüne Soße (green sauce) is a cold herb sauce made of yoghurt and fresh herbs is a traditional dish served at Easter time in Frankfurt.
It is enjoyed together with hard-boiled eggs, which are the symbol of Easter and gives them a spring colour. A quick and easy recipe to prepare.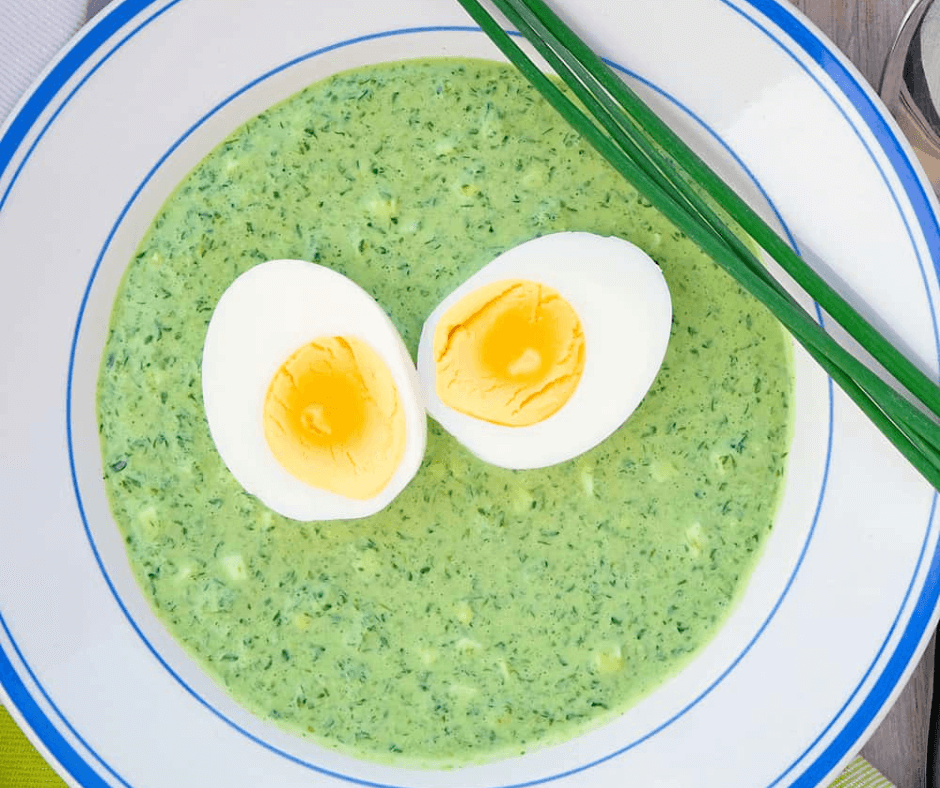 Easter Sweet Dishes
Hefezopf (Germany)
No Easter holiday is complete without braided bread. In Germany, it's called Hefezopf while Jewish people refer to it as Challah.
It tastes similar to a French brioche, and the most common way to serve braided bread is with jam. It's traditional to eat Hefezopf on New Year's Day and on Easter Monday.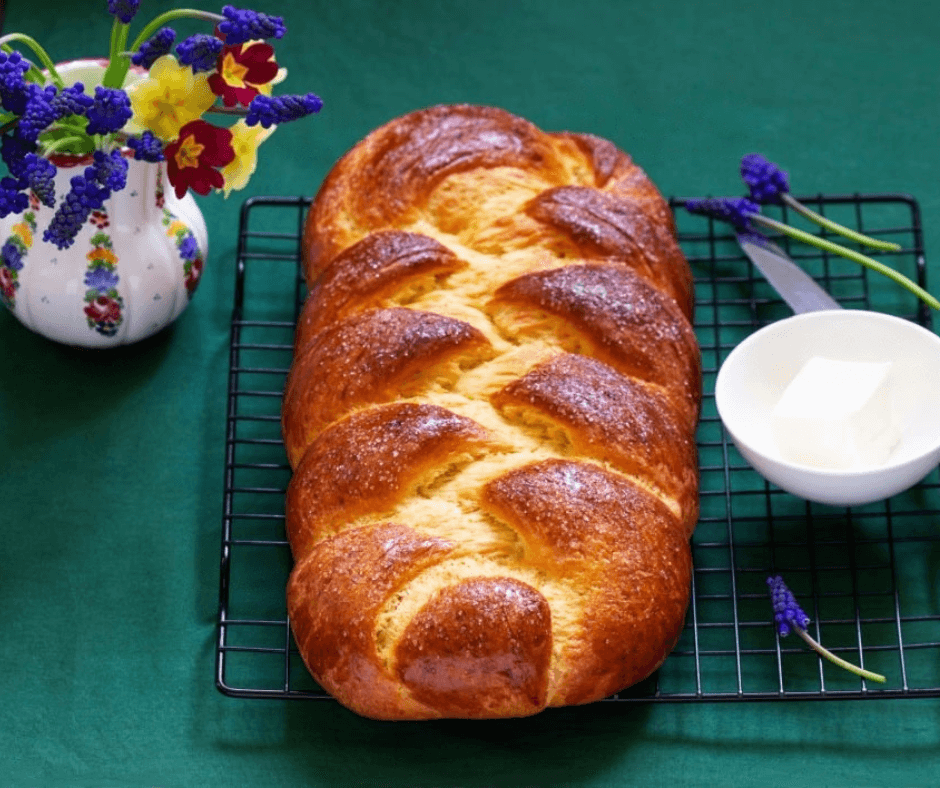 Mazurek (Poland)
In Poland, the typical Easter cake is Mazurek, a kind of thin cake made with layers of short pastry alternating with chocolate or orange marmalade.
It looks beautiful with the flower decoration made out of 2 different coloured jams and flaked almonds.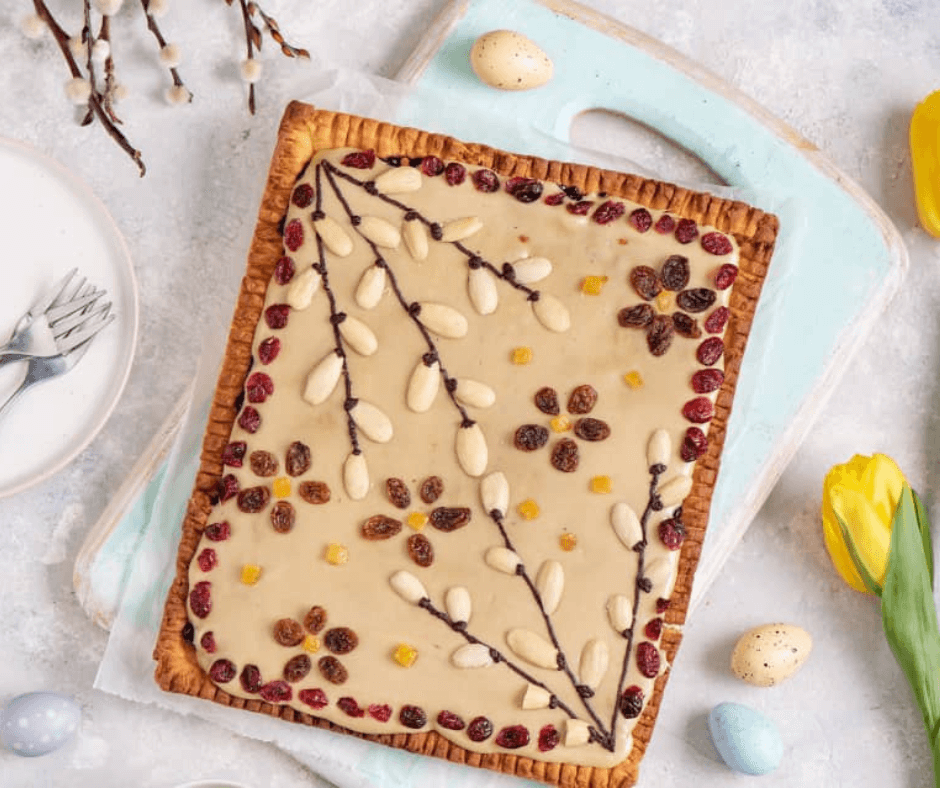 Babka (Poland)
Sweet, buttery Polish yeast bread takes the cake in many Polish people's swięcone basket, a food basket taken to church to be blessed on Easter Saturday.
This recipe has swirls of chocolate running throughout, pulling apart into delectable, irresistible layers.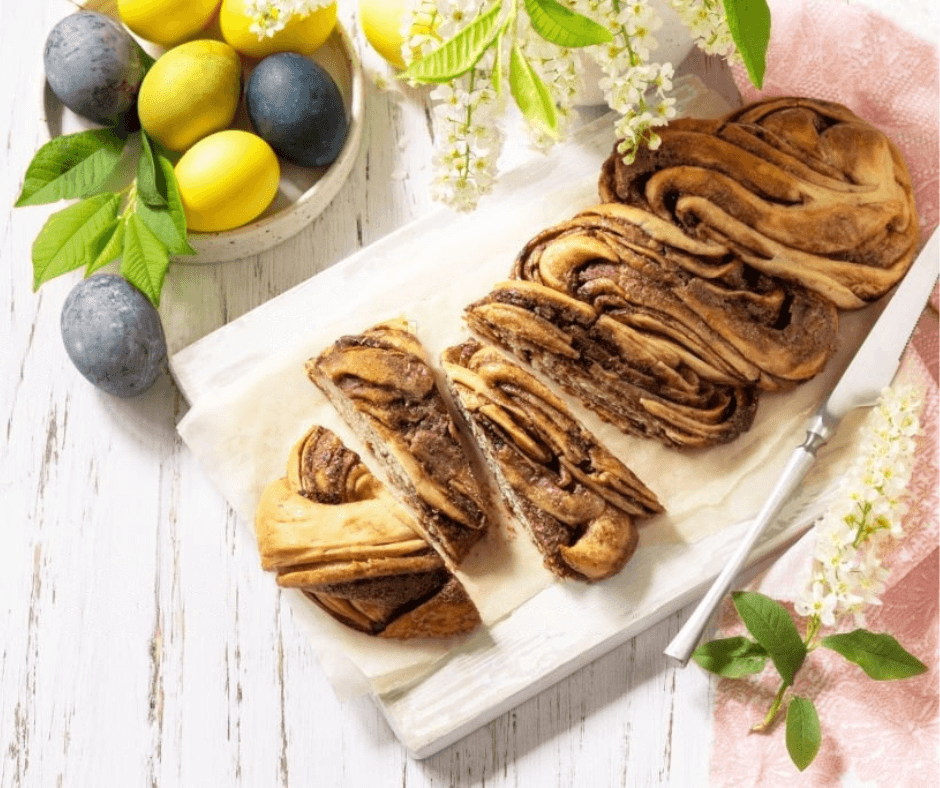 Chocolate egg and chocolate bunny (Italy, Germany and UK)
In Germany, the UK and Northern Europe, the greediest protagonist is him: the Easter bunny. A chocolate animal, sometimes with a surprise. In Italy, chocolate Easter eggs are the most popular gift at Easter.
Both the Easter egg and the Easter bunny are a symbol of spring and fertility.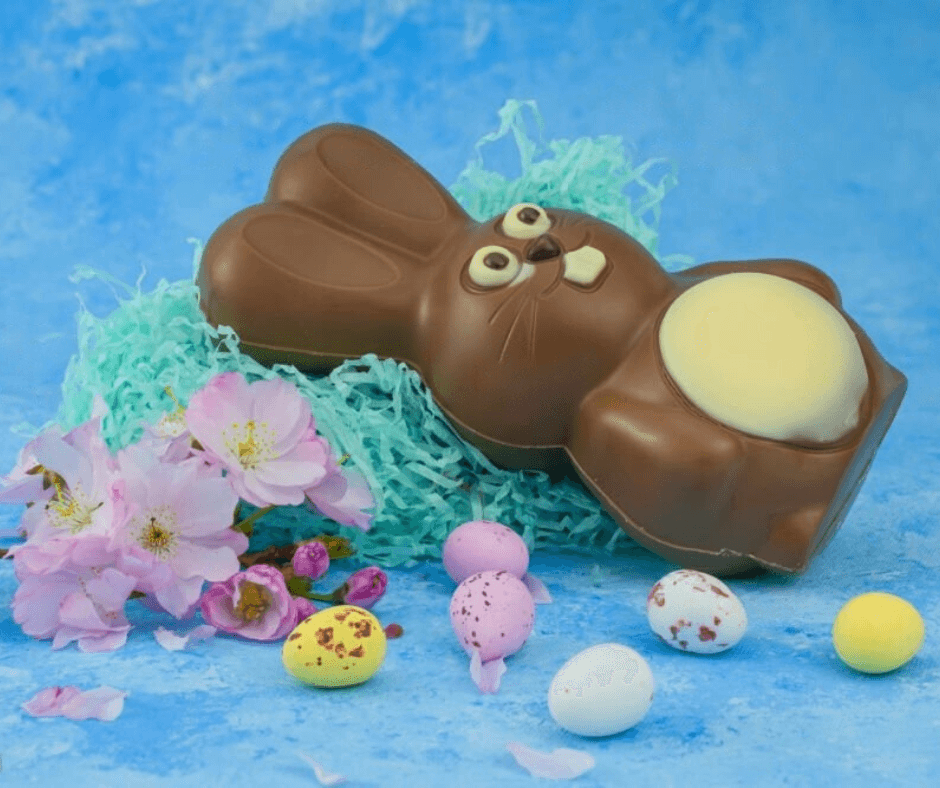 Simnel Cake (United Kingdom)
The simnel cake is one of the symbols of Easter in the UK. It is a fruit cake (cherries, apricots and sultanas) covered with a layer of marzipan. It is lightly spiced and flavoured with ginger.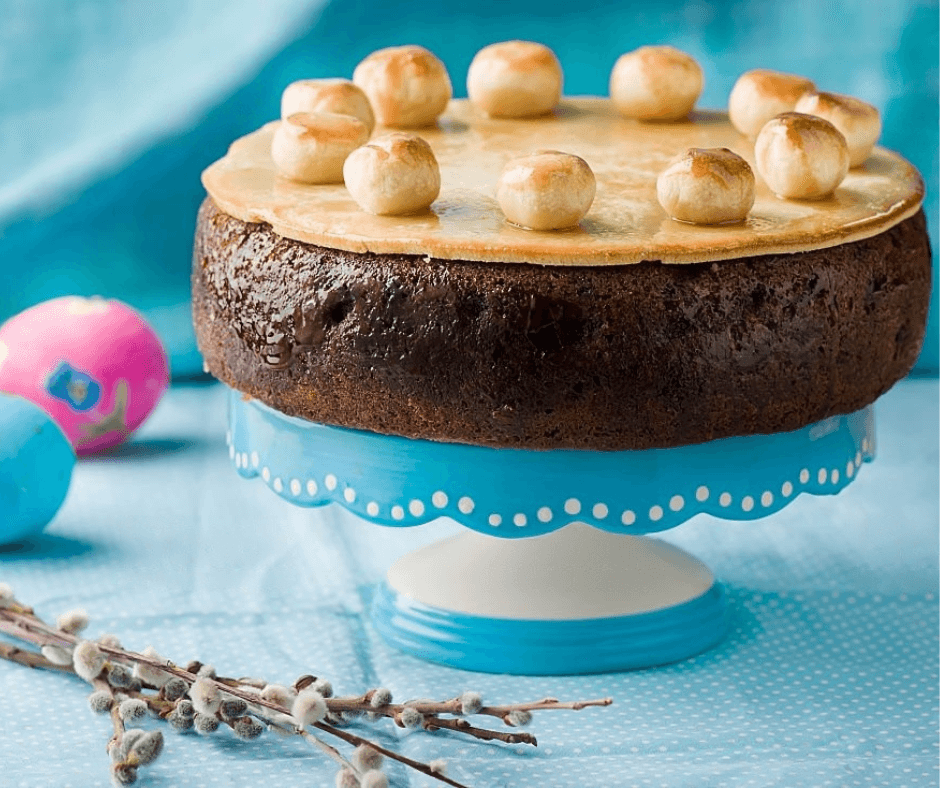 Colomba (Italy)
The traditional 'dove-shaped' Colomba di Pasqua has been a firm fixture on the Easter calendar in Italy for almost a century.
The rich and fluffy Colomba is traditionally made with high-quality flour, farm-fresh eggs, sugar, butter, and natural yeast. In Italy, this artisanal cake is a sweet sign of spring.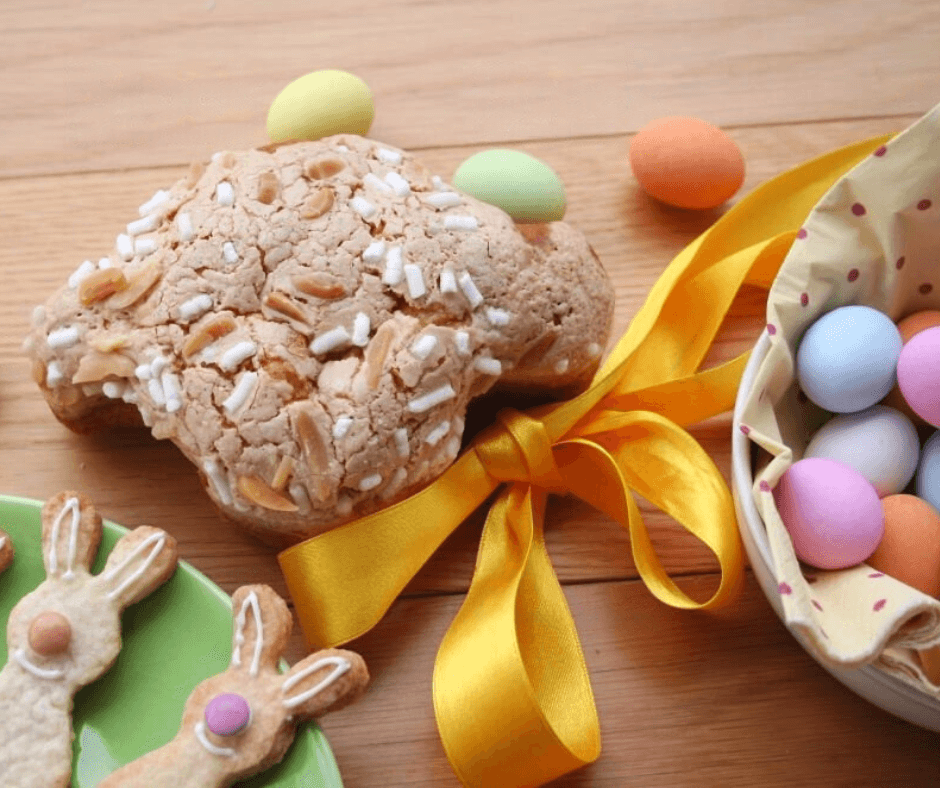 With a mix of culture, tradition and beliefs, it's no wonder countries in Europe have all developed their own individual recipes to celebrate the holiday. So, if you are planning an Easter getaway in Europe, have a look at our portfolio of hotels.