Croatia is not only the perfect destination for a relaxing beach vacation, but it is also rich in unique natural landscapes.
This amazing country offers 8 national parks and 11 nature parks which are a natural spectacle par excellence. Let's explore them together!
Plitvice Lakes National Park
The Plitvice Lakes National Park received the UNESCO World Heritage status in 1979. This is the oldest and largest national park in the Republic of Croatia and one of Croatia's most popular tourist attraction.
The beauty of this national park lies in its 16 lakes which are connected by a network of natural waterways (rivers) and waterfalls. Moreover, the lakes are set in deep woodland populated by deer, bears, wolves, boars and rare bird species.
Plitvice Lakes isn't just for summer. As the different seasons see the Park take on different hues, the National Park is a magical place to visit any time of the year. Discover its rich colours in fall, its stunning scenes in the snow and ice in winter or its lush greenery in summer/spring.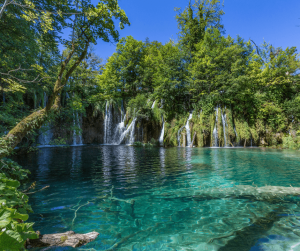 Krka National Park
Welcome to Krka National Park: a vast and primarily unaltered area of exceptional natural value. Krka is the second most visited national park in Croatia – with the enchanting Plitvice Lakes National Park being the first.
Only 15 kilometres from the Dalmatian coast, this natural oasis offers emerald green lakes, dense forests and impressive waterfalls. The twelve waterfalls are undoubtedly among the main attractions of the national park. One the one hand, The Manojlovac Waterfall is the highest of the twelve waterfalls (it is almost 60 meters high); on the other, Skradinski Buk is the most beautiful and widest waterfall.
In addition to the numerous waterfalls, you can also explore the island of Visova, visit the ethnographic museum which used to serve as a mill and do a wide range of sports and leisure activities.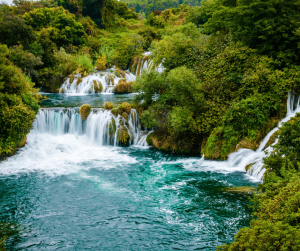 Paklenica National Park
Located in the region of Dalmatia, about 50 km north of the historical city of Zadar, Paklenica National Park covers an area of 96 m². This scenic jewel attracts many visitors from all over the world every year.
The national park is home to more than 200 bird species, reptiles, protected brown bears, wild cats, wolves and lynx. Moreover, here you will find over 800 species of plants, 400-metre-high rock faces, grottos and caves as well as imaginative rock formations.
Paklenica National Park is ideal for the adventurous due to its many challenging hiking trails. Do you prefer something a little more laid-back? You are covered, too! Indeed , there's more gentle walks available too, with just as much to explore.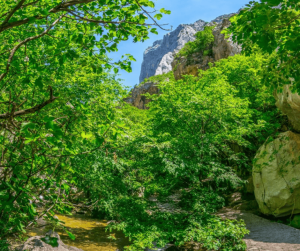 Nature Park Vrana Lake
Nature Park Vrana Lake is one of Croatia's absolute highlights. Somewhere half way from Šibenik to Zadar, this is the largest lake in Croatia.
The largest part of the national park is the stunning Vrana Lake. This nature park is home to over 250 species of birds, some of which are even threatened with extinction.
Lake Vrana is a paradise for hobby anglers and sport fishermen as this is one of the lakes with the most fish in Europe. Despite its status as a nature reserve, you can fish on Lake Vrana. Thanks to the mild climate in the region, fishing is even possible all year round.
Kornati National Park
Kornati National Park is an extraordinary 'island' national park with 89 islands, islets and reefs. These islands are perfect if you are looking for a sunny labyrinth of sea and islands, and the peace of untouched crystal clear natural splendour. Here, you can enjoy the gorgeous surroundings and tranquil nature of the islands.
Covering an area of 320 square kilometers, this a prime spot for swimming, snorkelling and diving. You only have to look at some of the amazing imagery of this place to fall in love with it!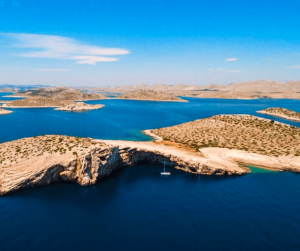 Dive into the untouched beauty of Croatia's nature and marvel at breathtaking forests and lake landscapes. So if you are in this beautiful country, be sure to plan a day trip to these natural spectacles – they are definitely worth it! For a perfect vacation, check out our hotels in Croatia.