Istria is a popular destination with holidaymakers looking to enjoy an unforgettable Croatian experience. Dream weather, delicious food, beautiful beaches and stunning historic towns are just some of the few things you will experience in Istria. Have a look at our complete guide to this stunning peninsula in the Adriatic Sea.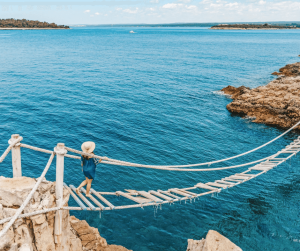 Geographic Location: Where is Istria located?
Istria is a peninsula in the westernmost part of Croatia nested between the mountains and the sea, draped with forest and possessing a dramatic coastline. This Croatian region is located an hour's drive from Trieste and a couple of hours by boat from Venice. The Slovenian capital, Ljubljana, is considerably closer than Croatia's capital, Zagreb.
What to see in Istria: best towns, beaches and tourist spots
The first town in our Istrian bucket list is Rovinj, a stunning medieval fortress. Rovinj is the most beloved town in Istria, a top sight in Croatia, and one of its most romantic spots. Shiny stones on cobblestone streets, local markets with delicious treats, countless little boats and a bell tower with a postcard-like view…What more could you wish for? But the town is not only for lovebirds! Both families and groups of friends will find plenty to do in Rovinj.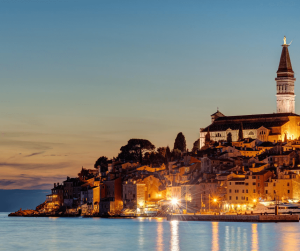 Fancy taking off on a boat trip to see whales and dolphins or even hiring some jet skis? Then, Porec should be in your travel radar! Another must-see in Porec is the UNESCO listed Euphrasian Basilica with amazing mosaics and stunning Byzantine architecture. Moreover, Porec has the perfect balance of nightlife, family and extreme activities, beautiful beaches and good hotels.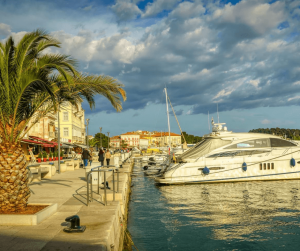 On the other hand, if you are after a calm getaway, Motovun and Vrsar are perfect little towns. The first is a gorgeous, well-preserved town, located on the very top of a mountain; the second is a small town of fishermen and includes natural wonders, stunning beaches and cultural heritage.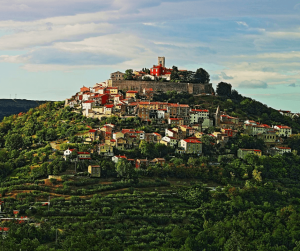 Another top destination in Istria is Pula. A magnificent amphitheatre, the Pula Arena, is one of many Roman ruins in this busy town. Other than its amphitheatre, you can find plenty of attractions here: gorgeous beaches, delicious cuisine and, of course, a rich history!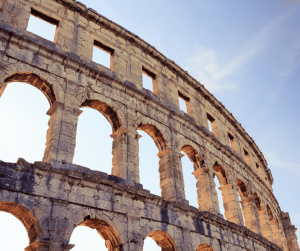 Do you prefer splendid swimming coves and plenty of hotels and camping? Then, Rabac is for you. Thanks to its beautiful beaches, Rabac is a perfect place for snorkelling, diving or just swimming.
While you visit Istria, why not stop in Hum, the smallest city in the entire world? With only 23 residents, Hum will blow you away with its charming historical atmosphere and its beautiful medieval streets.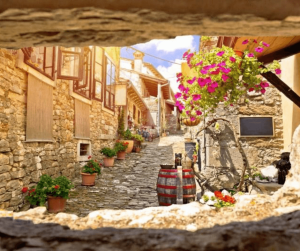 Where to stay in Istria
Heading to Istria? Here are our hotel recommendations:
1.Villa Tuttorotto in Rovinj: Set against the unique backdrop of the Adriatic coast, this museum hotel has only a few, yet quite fantastic rooms and one suite. In every corner and in every room the colourful history of the city is tangible.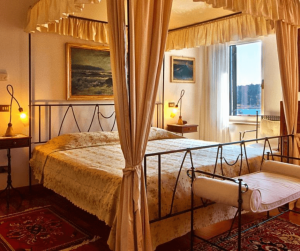 2. Villa Astra: Built in Floral Gothic style, Villa Astra lies close to the former spa town of Opatija. This is a beautiful Belle Epoque villa with a healing garden directly on the seaside promenade. It also features a pool with seawater and a tennis court.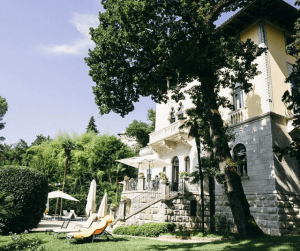 3. Villetta Phasiana is situated some 20 meters from the sea, in the old city of Fazana, facing the charming fishing port and the Brioni archipelago with its unique National Park. With 21 individually designed rooms, the bar La Barchetta, its wellness facility and romantic Istrian garden it offers a special atmosphere.
Unmissable Istrian dishes
Food is such a big deal to the Istrians. And for a good reason. The region is famed for producing some of Croatia's best delicacies, such as Istrian prosciutto, wine and olive oil.
Another dish Istria is most famous about are its delicious truffles. If you're going for breakfast, start the day right and opt for the truffled scrambled eggs. We promise you won't regret this choice!
Along the coast, you're not short of fish and seafood restaurants with typical Croatian dishes like oysters and mussels.
And if you are a big pizza fan, rest assured that delicious pizza is sold everywhere in Istria.
Prefer a sweet dish instead? Then you should try Fritule, little battered doughnut balls dusted with powdered sugar and filled with rum and raisins.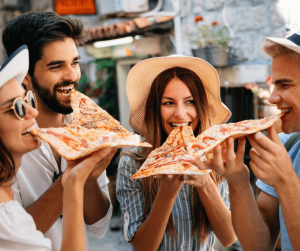 Whatever your interests and preferences, there is so much to do in the region of Istria. We really hope this guide can help you make the perfect choice when planning your visit to this stunning peninsula in the Adriatic Sea.