Nestled in the crystal-clear waters of the Adriatic Sea, Brač Island in Croatia is a hidden gem that offers a perfect blend of natural beauty, rich history, and vibrant culture.
From its stunning beaches and rugged landscapes to its charming villages and delicious cuisine, Brač Island has something to captivate every traveller. If you're planning a visit to this enchanting destination, here is a complete travel guide to help you make the most of your experience.
Beaches and Natural Wonders
Brač Island is renowned for its pristine beaches, making it a paradise for sun-seekers and water enthusiasts. Zlatni Rat Beach, also known as the Golden Horn, is the island's most famous beach, with its unique shape and crystal-clear turquoise waters.
Other beautiful beaches like Lovrečina Bay and Supetar Beach offer relaxation and serenity. Explore the island's natural wonders, such as Vidova Gora, the highest peak in the Adriatic islands, and the mystical Dragon's Cave, where you can discover breathtaking stalagmites and stalactites.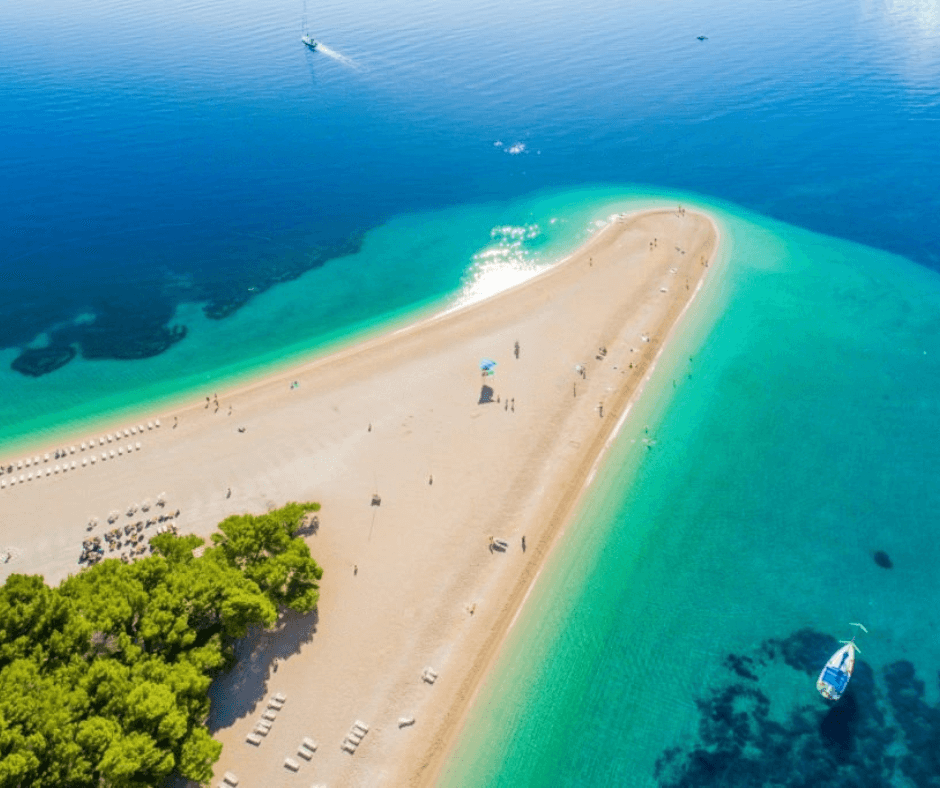 Historic Sites and Cultural Heritage
Immerse yourself in Brač Island's rich history by visiting its historic sites.
The town of Bol is home to the Dominican Monastery, a stunning architectural masterpiece dating back to the 15th century. Marvel at the Roman ruins of the Diocletian Palace in Škrip, the oldest settlement on the island. Explore the quaint village of Pučišća, known for its traditional stone-masonry, and visit the Stonemasonry School to witness the ancient craft in action. Don't miss the chance to see the ancient Illyrian ruins in the village of Škrip and learn about the island's fascinating past.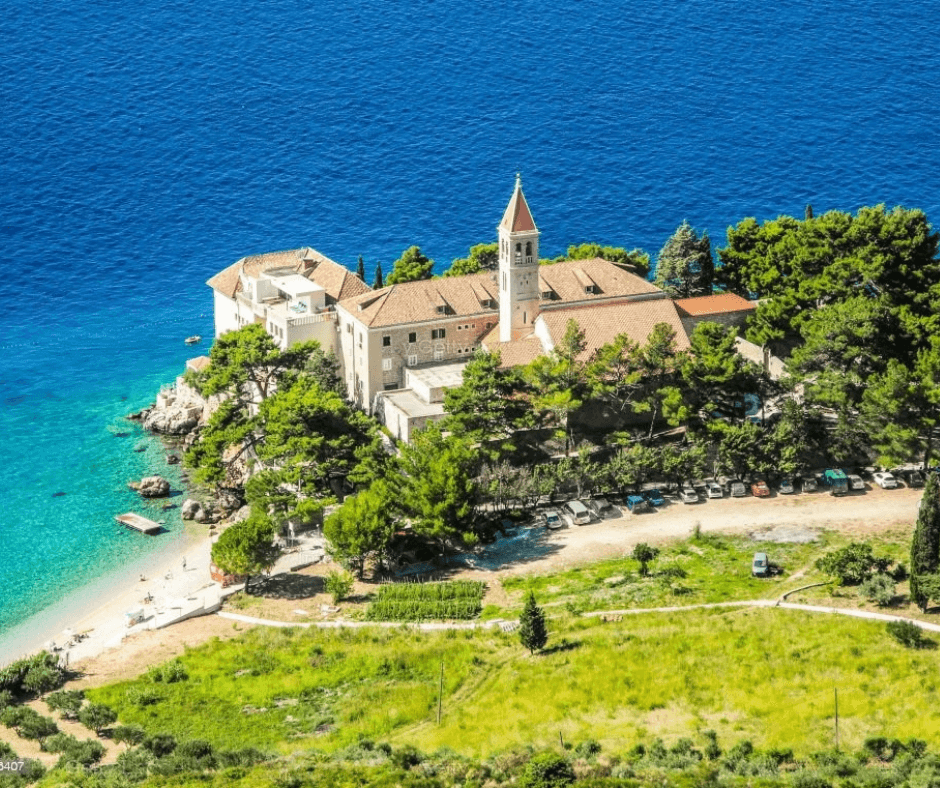 Active Adventures and Outdoor Activities
Brač Island offers a plethora of outdoor activities for adventure enthusiasts. Go hiking or biking along the island's scenic trails, where you can enjoy breathtaking views of the Adriatic Sea and lush landscapes.
The island's rugged coastline is ideal for snorkelling, diving, and sailing, allowing you to explore the vibrant marine life and hidden coves. For adrenaline junkies, windsurfing and kite surfing are popular activities, thanks to the island's favourable wind conditions. Whether you're seeking a leisurely stroll or an action-packed adventure, Brač Island has something to suit every outdoor enthusiast.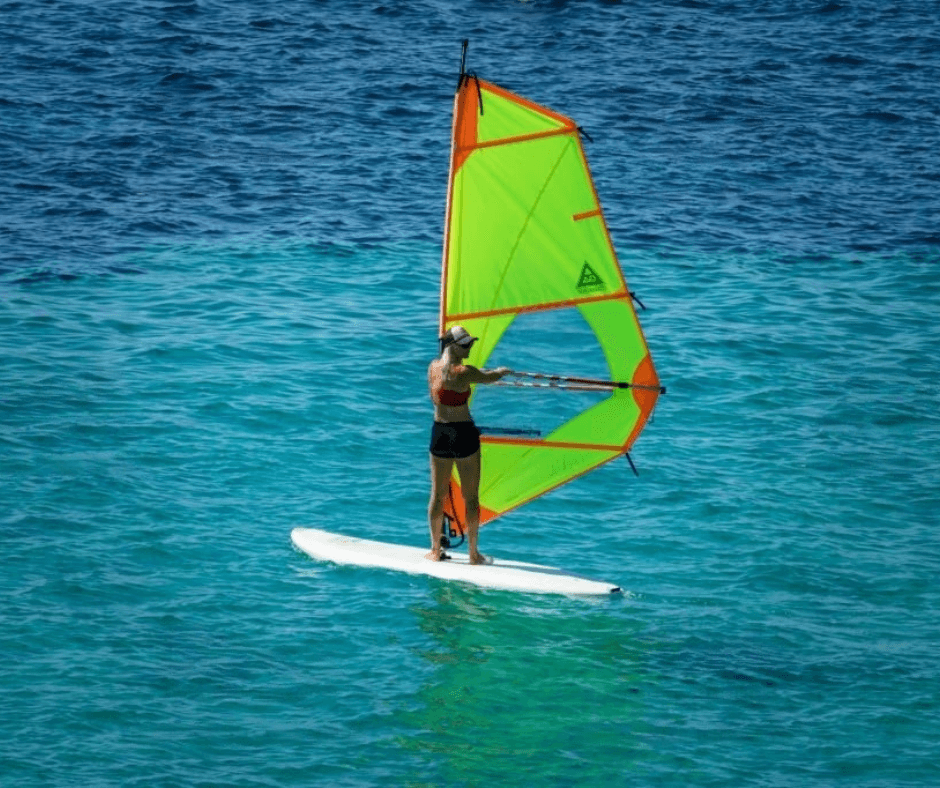 Local Cuisine and Gastronomic Delights
Indulge in the authentic flavours of Brač Island through its delectable cuisine. Taste traditional dishes like vitalac (lamb offal skewers), pašticada (slow-cooked beef), and octopus peka (a dish cooked under a bell-shaped lid). Don't forget to savour the island's renowned olive oil, produced from centuries-old olive groves.
Pair your meal with a glass of local Brač wine, such as Plavac Mali or Pošip, for a truly immersive gastronomic experience. Visit local markets and taverns to sample fresh produce and mingle with friendly locals, who are proud to share their culinary traditions.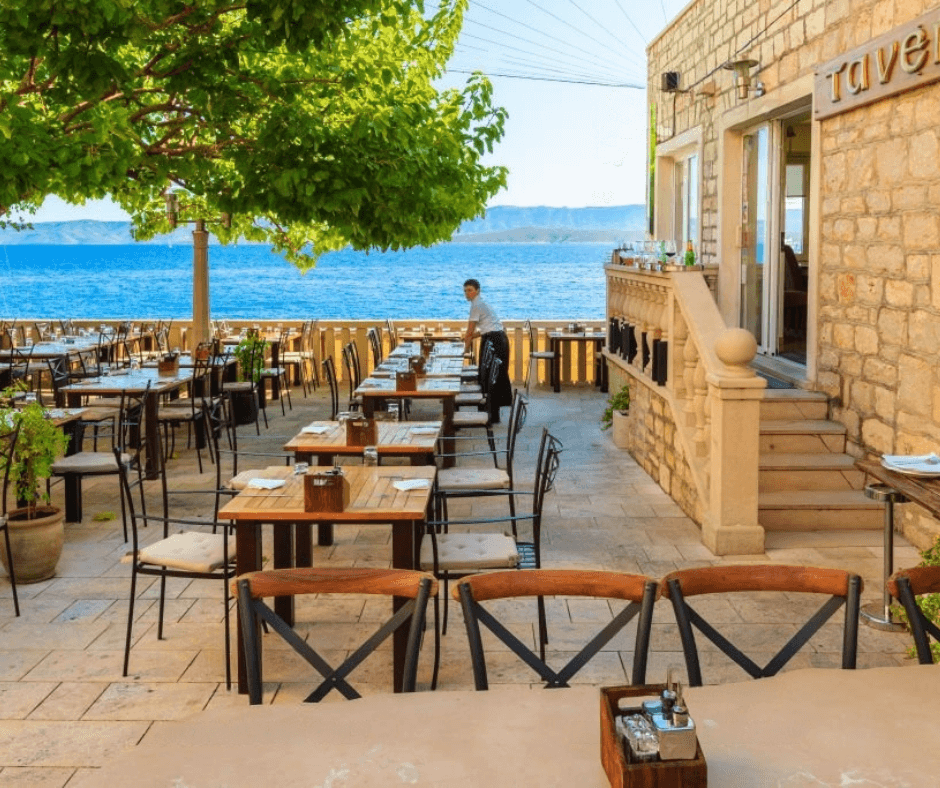 Charming Villages and Authentic Atmosphere
Brač Island is dotted with picturesque villages, each offering its unique charm.
Explore the narrow stone streets and whitewashed houses of Bol, known for its vibrant nightlife and stunning beaches. Experience the peaceful ambiance of Pučišća, a village renowned for its stone-masonry and tranquil bay. Discover the traditional way of life in the village of Dol, with its preserved stone houses and quaint atmosphere. Stroll through the streets of Supetar, the island's main town, and immerse yourself in its lively waterfront promenade and cultural events.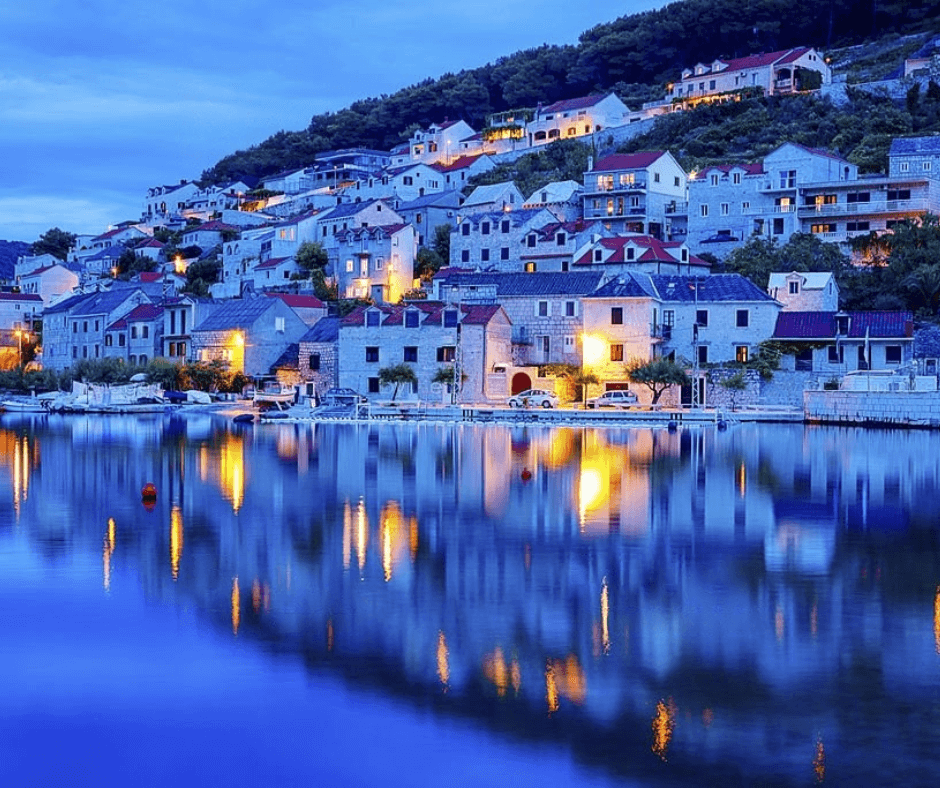 Brač Island, Croatia, is a destination that truly captures the essence of a Mediterranean paradise.
With its breathtaking landscapes, rich history, vibrant culture, and warm hospitality, it offers a complete travel experience for every explorer. Whether you're seeking relaxation on the beach, outdoor adventures, cultural immersion, or culinary delights, Brač Island is sure to leave a lasting impression. Plan your visit to this captivating island and create memories that will stay with you long after you leave its shores.
Where to stay in Croatia 
Pucic Palace in Dubrovnik is a true testament to the city's historical and architectural heritage.
Stepping into the palace feels like entering a time capsule, where the elegance and opulence of the past are beautifully preserved.
The exquisite 17th-century building showcases the grandeur of Dubrovnik's aristocratic family, the Pucićs, who left a lasting impact on the city's history. Today, Pucic Palace stands as a luxurious heritage boutique hotel, offering 17 meticulously designed rooms and 2 suites, providing guests with an exclusive and intimate experience.
From the Romanesque Italian mosaic tiles adorning the spacious bathrooms to the oversized windows that bathe the rooms in natural light, every detail in the palace evokes a sense of history and charm. Staying at Pucic Palace is a unique opportunity to immerse oneself in the rich cultural tapestry of Dubrovnik while indulging in the finest hospitality the city has to offer.