Are you a fan of Spanish cuisine? The Iberian Peninsula's gastronomy is an explosion of colours, aromas and Mediterranean flavours and each region has its own traditional dishes and cooking techniques. Here are some of the most traditional foods you must try next time you visit the country for a taste of authentic Spanish food.
Paella
You are not allowed to visit Spain without experiencing the famous paella.
This is by far one of the most popular and traditional Spanish dishes. And for a good reason. Originally from Valencia, paella is often seen as Spain's national rice dish. Saffron, the spice that also turns the rice a wonderful golden colour, is an essential part of the dish. There are as many versions of paella as there are cooks. However, we can identify three main common types:
Paella Valenciana: made of white rice, vegetables, chicken, duck and rabbit meat, land snails, beans, and spices;
Seafood Paella with rice, seafood, and seasoning;
Paella Mixta (Mixed Paella), which is a freestyle mixture usually made of rice, chicken, seafood (including clams), vegetables, olive oil, saffron, and other spices.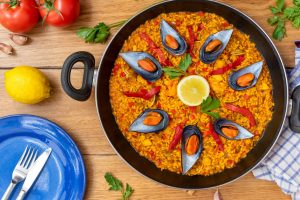 Despite the version you choose, it's hard to see a big pan full of paella and not feel instantly hungry!
Tapas
Tapas are an intrinsic part of the Spanish culture. They are a sort of little meals that Spaniards eat any time of the day or night, anywhere. Tapas bars usually provide these little pleasures free of any costs every time you order a drink in a bar or a pub. Is your mouth watering, yet?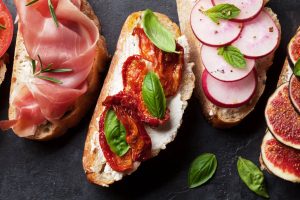 Patatas bravas
Patatas bravas is one of the most common tapas you will find all over Spain and every region has their own spin on it. Although the sauces may vary, they all consist of chunks of fried potato. For instance, in Madrid, bravas sauce consists of sweet and spicy pimentón (Spanish paprika), olive oil, flour and stock – but never tomatoes. Some people add garlic, some a dash of fino sherry, while others selfishly insist on keeping their secret ingredients to themselves.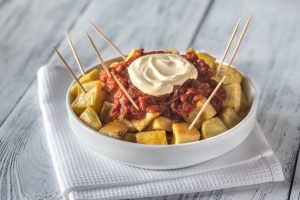 Tortilla
Eggs, potatoes, onions… that's it. There are actually many forms of tortilla, some of them with a thicker texture and other thinner and softer. This is the Spanish version of omelettes and like any omelette, you can add ingredients to your taste. However, it's not just a tapas treat. Tortilla can also be savoured as a main dish, a break time snack, or even in a sandwich, which is popular with kids.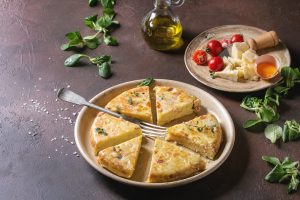 Gazpacho
So delicious, so refreshing… Gazpacho can be cooked in more than one way. This staple of Andalusian cuisine is generally made from tomatoes, cucumber, onion, garlic, a little olive oil, wine vinegar, salt, and sometimes ham. What better way to cool down during a hot Spanish summer than with a cool bowl of gazpacho? Try to add some bread to create the Andalusian favourite, salmorejo.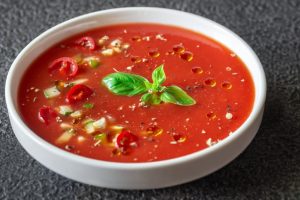 Sangria
Sangria is by far the most popular drink in Spain readily available anywhere you go. Order it by the glass or enjoy a pitcher amongst friends, at celebrations and get-togethers. What makes this drink special is the medley of chopped fruits added to the red wine, brandy and orange juice mix. Have you ever tried it?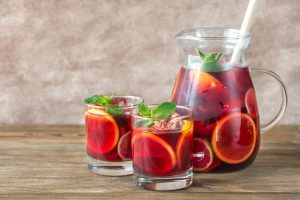 Churros
Craving for some delicious authentic Spanish dessert? Then, you should try Churros, a classic sweet Spanish snack. They consist of fried dough dusted with sugar and typically eaten with cafe con leche or Spanish hot chocolate. Churros are one of those foods that everyone is sure to love!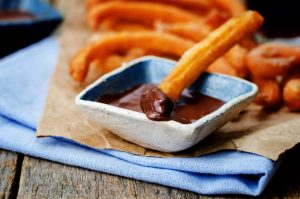 Crema Catalana
Last but not least, Crema Catalana is a typical cold dessert from the sizzling city of Barcellona. This refreshing dessert has a custard infused with lemon rind and cinnamon.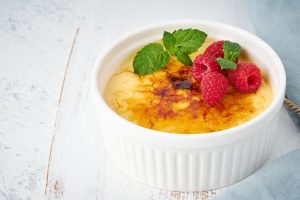 Whether it's tapas like tortilla or patatas bravas, mixed paella or churros, food from Spain is a culinary treat you shouldn't miss.