With more than 1100 miles of indented coast on the mainland and a further 2500 miles edging its 1246 islands and islets, Croatia has no shortage of beaches.
There are over 100 beaches on the coastline and islands of Croatia that have attained blue flag status. This is due to their stunning white-pebble beaches and clear turquoise waters.
In these article, we will explore the best beaches in Croatia. And if you are planning a getaway to this beautiful country, have a look at our portfolio of hotels in Croatia.
Banje Beach (Dubrovnik)
With beautiful views over Dubrovnik Old Town and Lokrum Island, Banje Beach is located in front of the eastern entrance to Dubrovnik Old Town (Ploče Gate). Moreover, the beach boasts plenty of water sports like jet ski and water tube rides. It has its reception, restaurant and minimalist café bar on the waterfront. Here you can rent your deck chair and parasol, jet ski and speed boat.
Sample traditional cuisine at the restaurant or seek shade at the beach bar, which transforms into a lively nightclub after sunset.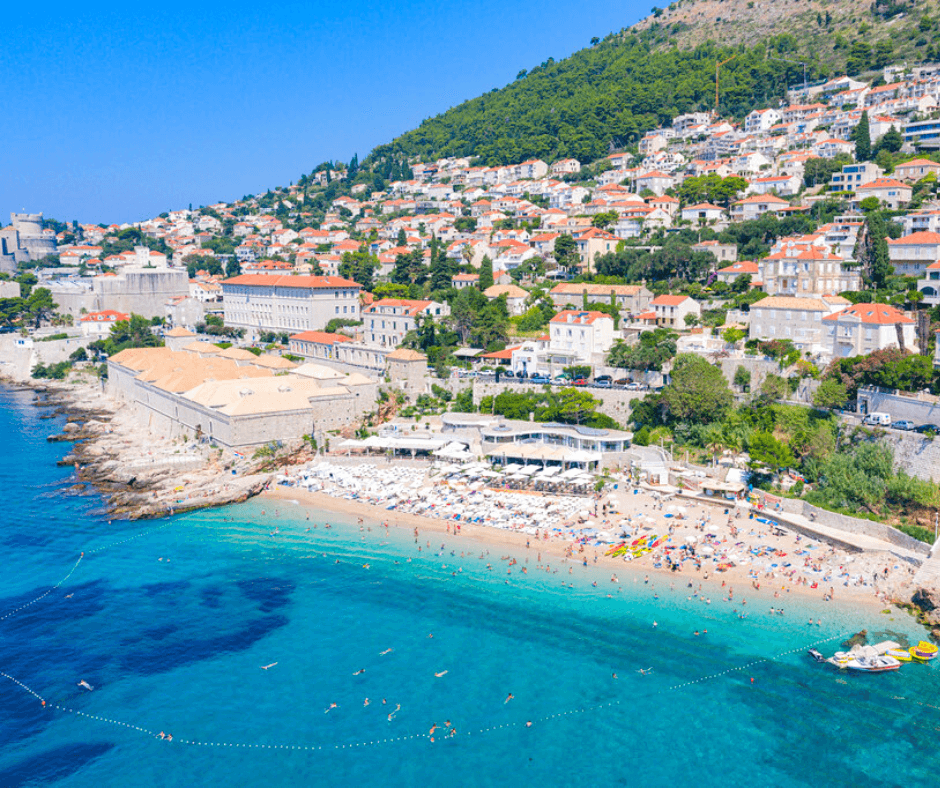 Zlatni Rat Beach (Brac Island)
Zlatni Rat (also called Golden Horn or Golden Cape) is the fairest and most famous Croatia beach of all. Thanks to its particular shape, it is also one of the most exceptional beaches in the world. But it is not just its shape that makes it so beautiful and unique.
Zlatni Rat is also surrounded by a crystal clear sea that goes from turquoise blue to dark blue in just 10 to 20 meters, and it is bordered by decades-old pine trees planted by the locals to create some natural shade.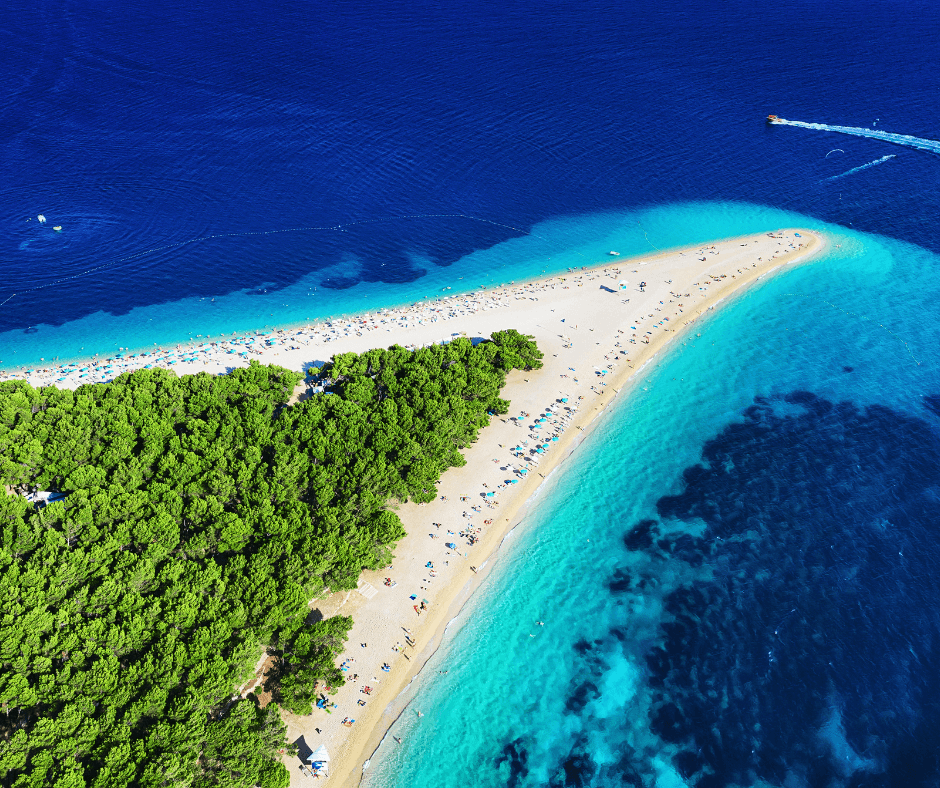 Sakarun Beach (Dugi Otok Island)
Located on the island of Dugi Otok, Sakarun beach has managed to join the select club of the most beautiful beaches of Europe. This is due to the beauty of its crystalline waters and its fine white sand, rather rare in Croatia.
This beautiful beach is surrounded by wild nature and scented pines.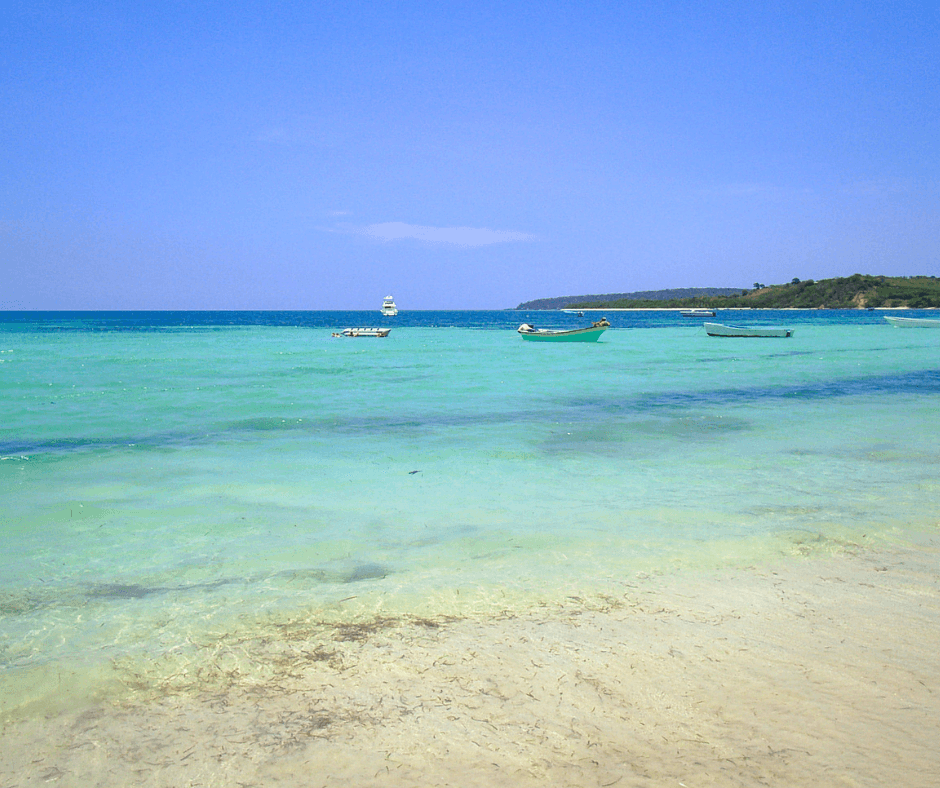 Baska Beaches (Baska – Krk Island)
Baska is ideal for travellers looking for relaxation, sun and clean beaches. Most of the beaches are natural beaches with fascinating scenery, spectacular sea colours and perfect cleanliness.
The main beach, Vela Plaza, is approximately 2 kilometres long. This, white pebble bay is located right next to the old town (just 5-min walk) and fascinates with turquoise sea colours and a breathtaking backdrop. Along the way, you'll find fabulous restaurants and beach bars that create a great holiday atmosphere right behind the beach.
The beach offers water sports, pedal boats and motor scooters for the most active ones or just  sea and landscapes for the most  contemplative ones.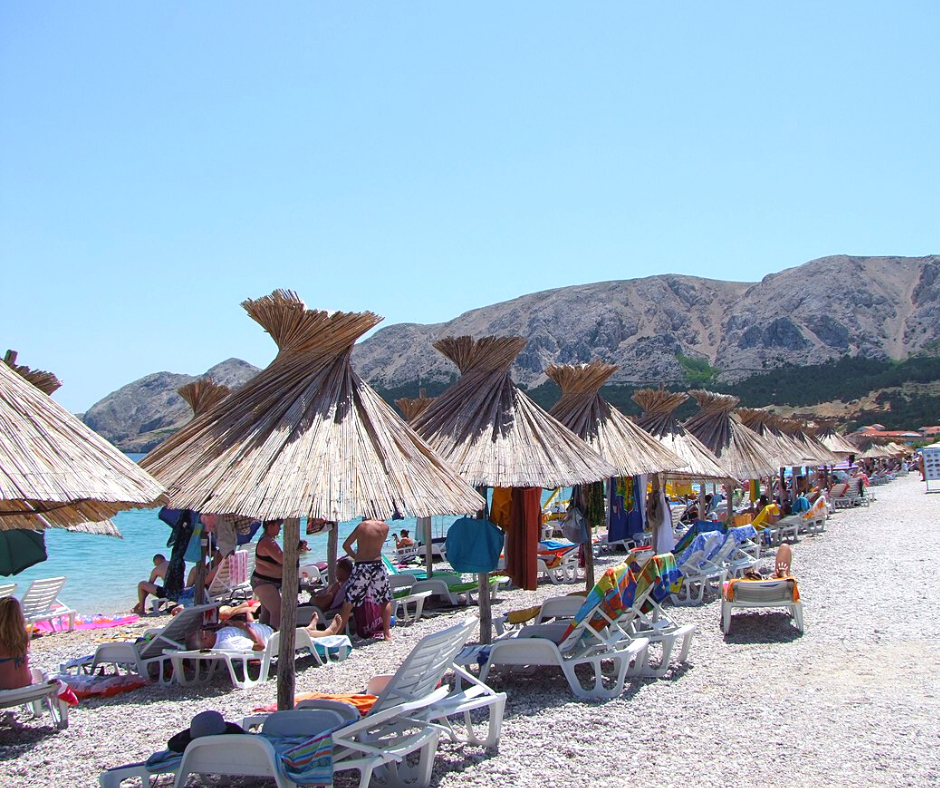 Pasjaca Beach (Cavtat – Konavle Region)
Believe it or not, the most beautiful beach in Europe is located just a short drive away from Dubrovnik, in the region of Konavle: we are talking about the breathtaking Pasjaca.
This little gem is a serine beach, away from the typical consumerism beaches in the area.
As a wild beach, there are no chairs or umbrellas for rent or bars/cafés. It's a steep climb down, but with a fabulous view, so sneakers are definitely recommended and water shoes for the entry into the crystal clear water.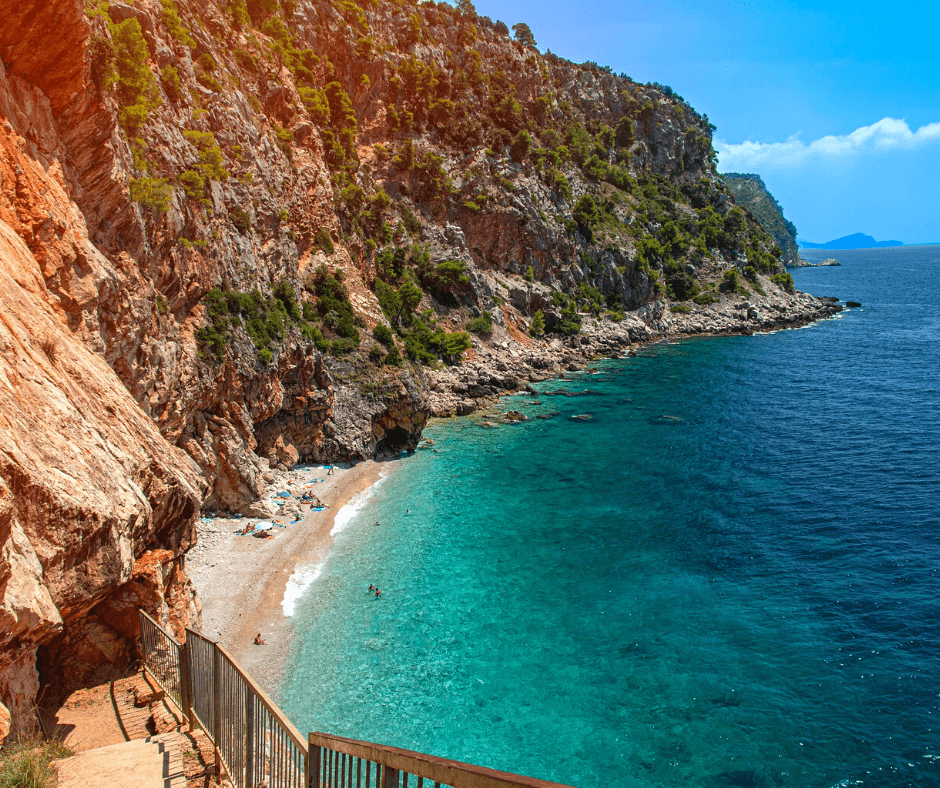 Podrace Beach (Brela – Makarska)
Podrace Beach is that postcard perfect beach that you just have to see to believe. In fact, this beach is ranked by travellers as one of the most beautiful beaches in Europe.
A short walk from Makarska, one of the most famous seaside resorts of Croatia, you will stumble upon this gorgeous little cove.
Grab your camera, because there are so many incredible views that you will struggle to put it down.