Are you looking for something completely different? Tempted by a day of fun and laughter for the whole family? Keen to try something you won't forget in a hurry? Look no further than these wonderful adventure parks around Europe.
Read on for the best adventure parks and extend the fun with a stay in a local hotel.
PortAventura (Spain)
PortAventura World is a resort where the PortAventura theme park is located. This is the most visited theme park in Spain and among the top-visited amusement parks in Europe. It is located in Salou (on the Costa Dorada) and it attracts around 4 million visitors every year.
The park features a range of theme areas based on historic civilizations (for instance, Mediterrània and Polynesia). It also arranges shows which are much loved among visitors. A few years ago, it opened one of Europe's fastest roller coasters, the Furius Baco, with a maximum speed of 135 k/h.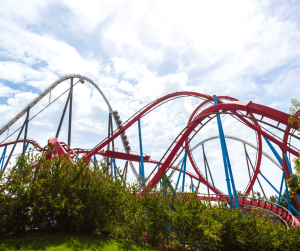 Gardaland (Italy)
Gardaland is an amusement park located on Lake Garda which is how it got its name.
Over 3 million visitors flock to the park every year. Moreover, Gardaland is often ranked among the best amusement parks in Europe.
World-class rides, on-site accommodation, the lake within easy reach and a beyond average does of sunshine make Gardaland a top draw for families from across Europe.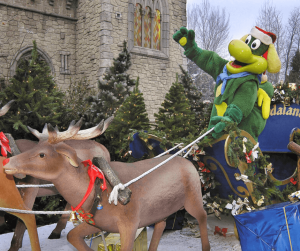 Zoomarine (Portugal)
Experience unforgettable moments at Zoomarine! This is a family marine theme park with dolphins and seals, pirate shows, water slides, wave pool and even a beach.
You will find marine mammals such as dolphins, seals and sea lions perform feats and tricks in their pool. Then head to the alligator compound or watch a bird of prey exhibition, gazing into the skies as falcons and eagles swoop through the air. Are you ready?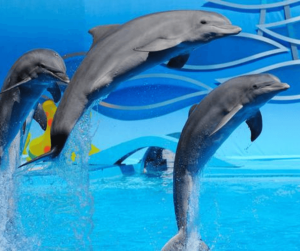 Europa Park (Germany)
Europa Park is located in Rust, just 30 minutes from Strasbourg. With about 5.7 visitors annually, it is considered Germany's most popular theme park.
The park boasts more than 100 attractions and breath-taking shows which guarantee unlimited fun. So get ready to embark on an epic journey and discover Europe!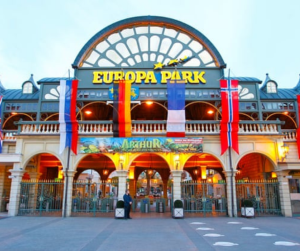 Legendia (Poland)
Opened in 1959, Legendia is the largest and oldest amusement park in Poland.
Here you will experience more than 40 attractions including large aircrafts, exciting rides and the popular Ferris Wheel. The park is currently undergoing a revamp, so there are plenty of more modern thrills to get excited about.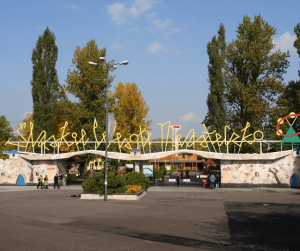 Prater (Austria)
In a green pocket of land in the middle of Vienna, you can find one of the oldest amusement parks in the world, Prater.
Being one of the biggest theme parks in Austria, Prater features the 65-meter-high Ferris Wheel, which is considered the symbol of Vienna.
The park is also home to Madame Tussauds (the popular waxworks' museum) and Prater Dome (the country's largest disco).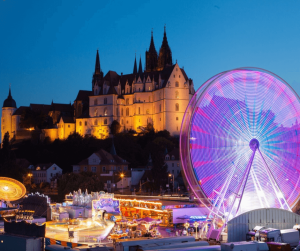 Accommodation
Feeling inspired? We hope so.
Visiting an adventure park is a wonderful way of spending quality time together as a family. It could be the highlight of your summer and leave your children with memories that will last a lifetime.
Staying overnight in a nearby hotel can make it even more exciting for little ones and save you from having to contend with tired kids on a long car drive home. Have a look at our collection of hotels around Europe!