Plovdiv is the second-largest city in Bulgaria, and it is often considered its cultural capital for its thriving arts and music scene. The city is recognized as the oldest living city in Europe, and the 6th oldest in the world!
In this article, you will discover what to do and see in Plovdiv.
The Old Town
If you really want to be carried back through time, you should take a walk through the city's Old Town. Here you will find Roman ruins, narrow cobblestone streets and beautiful Revival Age houses.
Many houses are beautifully restored and have colourful facades richly decorated with floral motives. Some of them are turned into museums, art galleries, restaurants or guest houses.
This is a quiet place soaked in history and surrounded by a peaceful atmosphere.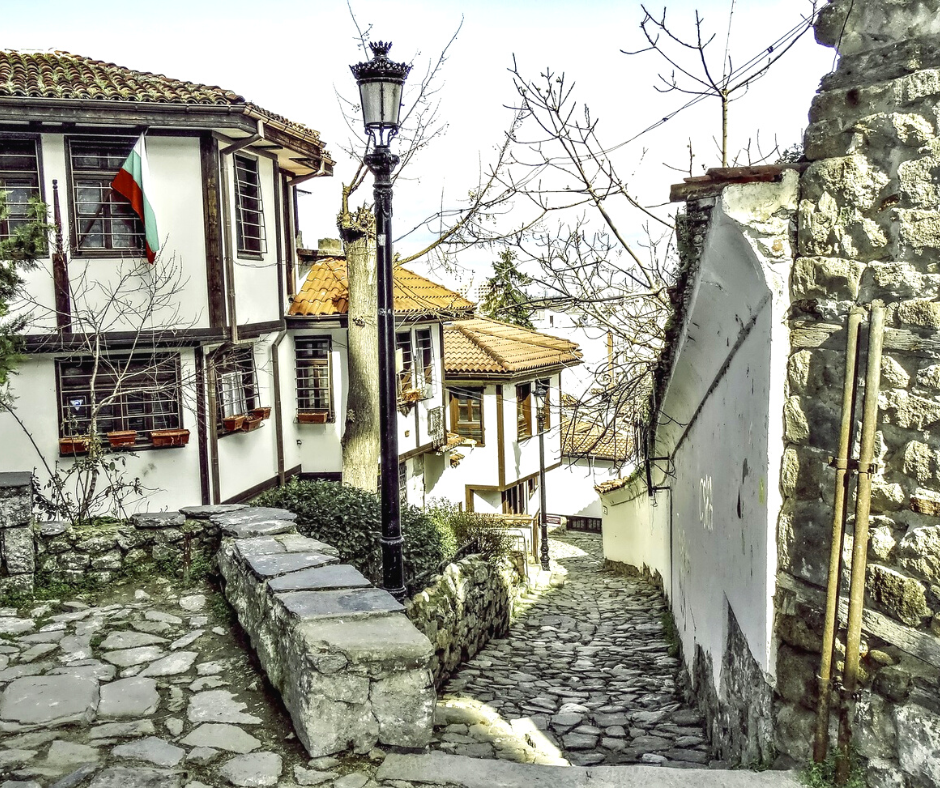 Regional Ethnographic Museum
The most emblematic example of museum you can find in the Old Town is the Regional Ethnographic Museum.
This museum, which is housed in a former private house, features over 40,000 artefacts related to Bulgarian folk culture over the centuries. Here you can admire Bulgarian costumes, unique carpets, daily utensils, and get an idea of how life was two centuries ago.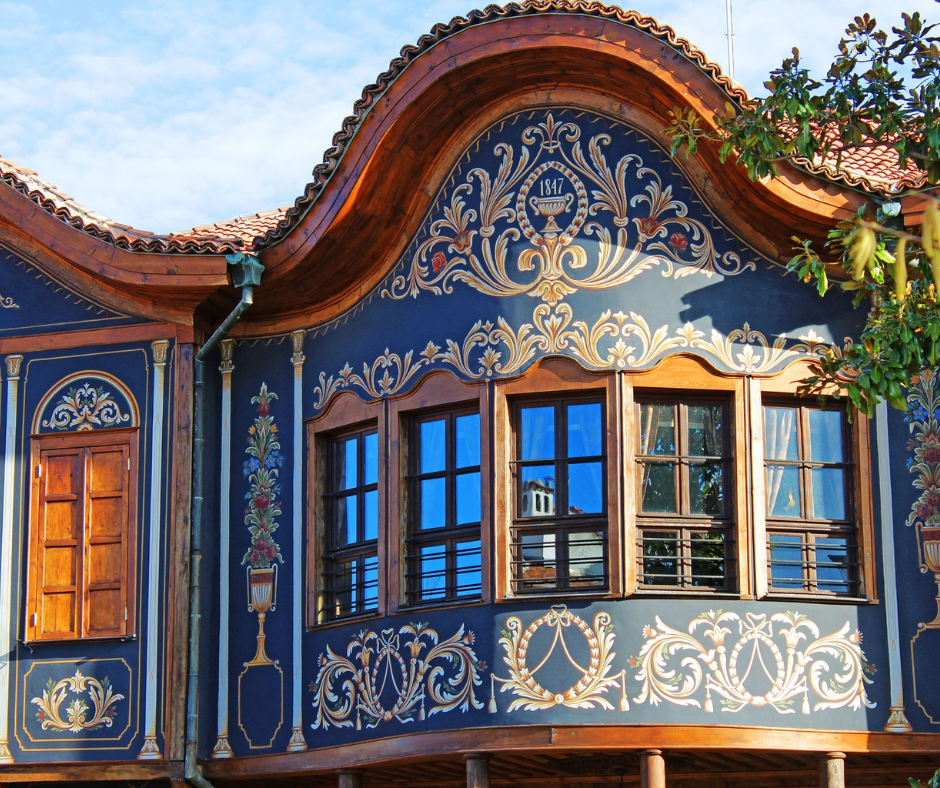 Ancient theatre
Another most of every walking tour in Plovdiv city centre is the Ancient Stadium Philippopolis. Dating from Trajan's reign in the late 1st century and early 2nd century, this is one of the best-preserved amphitheatres in the world.
The theatre is still in use today as a concert and theatre venue in summer.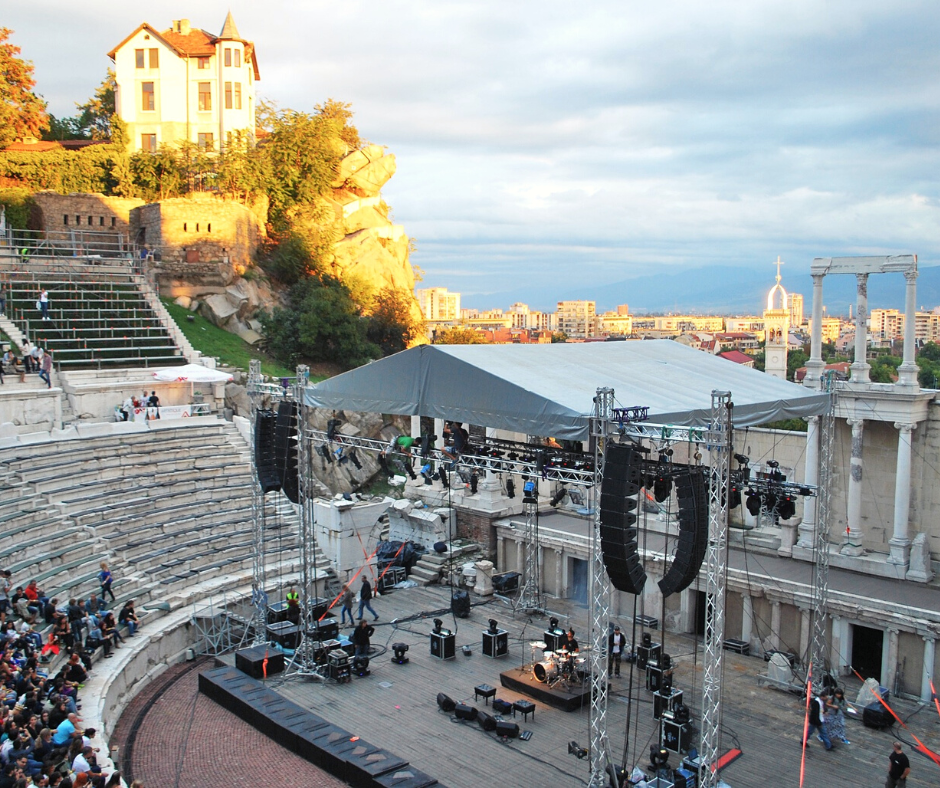 Nebet Tepe
Nebet Tepe is the highest hill in the Old Town. This beautiful hill filled with ruins is one of the best places to visit in the city for an insight into the most ancient remains of Plovdiv.
Moreover, Nebet Tepe offers one of the best panoramic views of the city.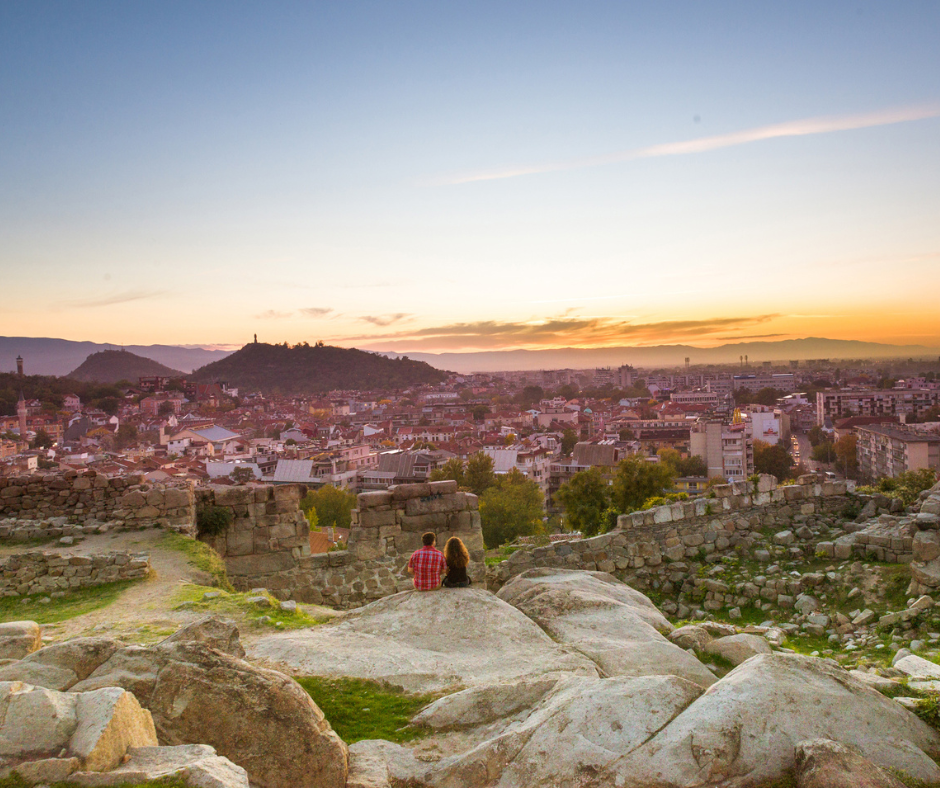 The Singing Fountains
One of the most remarkable things to do in Plovdiv at night is watching the Singing Fountains in Tsar Simeon's Garden. In summer, most of the evenings, after sunset, nice music starts to fill the atmosphere of the park. And the water starts its dance in various colours.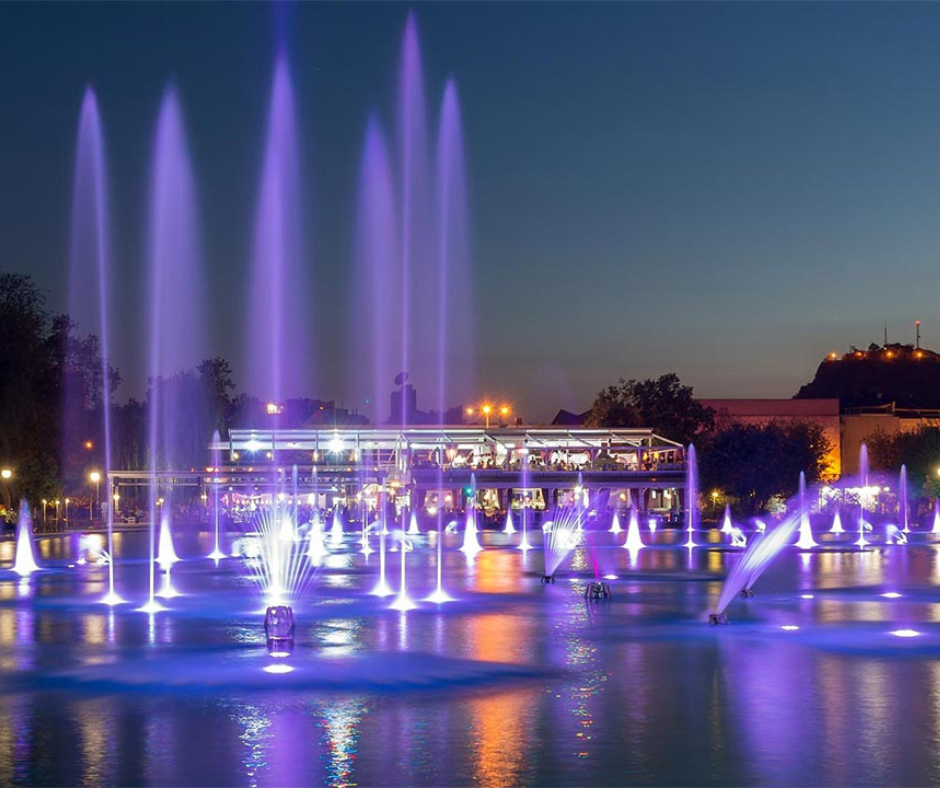 The Bulgarian cuisine 
Among everything else, Plovdiv is also a culinary paradise. Here you can find some really outstanding restaurants, offering both Bulgarian and world cuisines.
From the local's favourite breakfast 'Banitsa', to delicious Shopski style cheese, and from grilled meat to popular Bulgarian soups, Bulgarian food won't disappoint you.
If you'd like to try local drinks, there are two emblematic alcoholic beverages: Mavrud and Rakia. The first one is a dark ruby-coloured and soft-tasting wine, whilst the second is a double-distilled fruit brandy.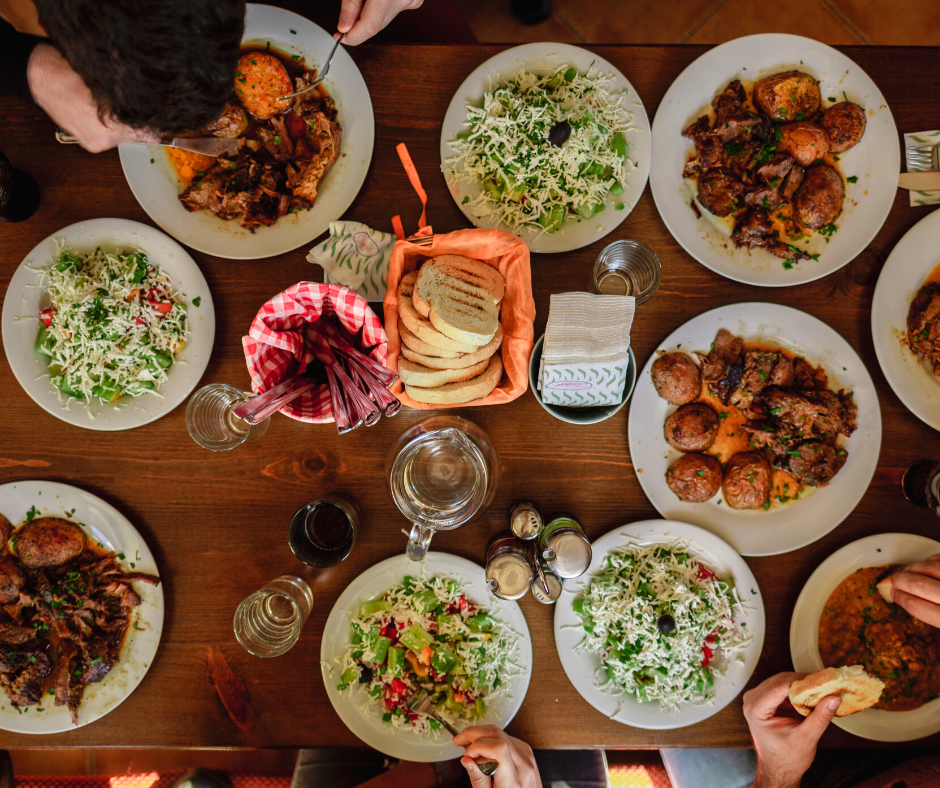 Where to stay: Hotel Restaurant Hebros
If you are looking for accommodation in Plovdiv, look no further than Hotel Restaurant Hebros. This beautiful hotel is located in a restored and renovated 19th-century Renaissance house, where you can immerse yourself in the romance of a bygone era.
The Hebros restaurant serves dishes prepared in a modern way, with influences of traditional Bulgarian cuisine.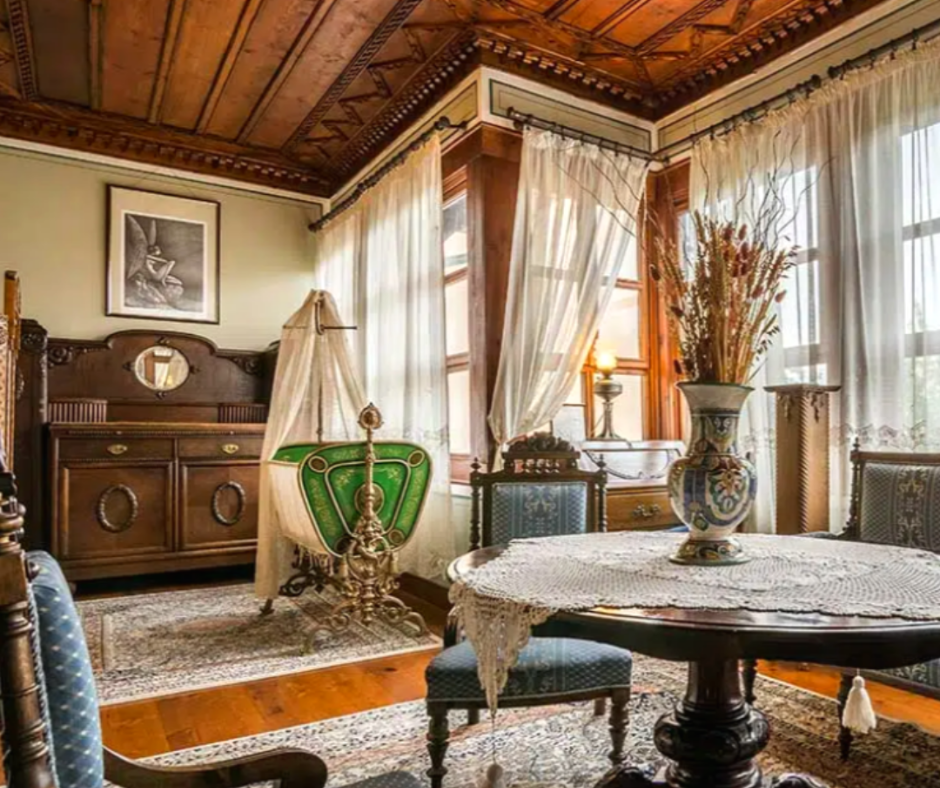 Plovdiv is a hidden gem, offering a lot of things to do, many places to see, and a unique and special atmosphere to feel. To make it short, this is a dreamy destination suitable for any traveller.