It's time to plan your summer vacation!
Europe in July is an idyllic traveller's paradise teeming a lifelong journey with many cultures and cities to experience. July is practically the perfect month to visit the continent. The cities are buzzing with things to do and the climate across most of its countries is uncharacteristically warm. We will show you the best July destinations!
Have a look at this guide and get ready for an enchanting holiday.
Dubrovnik, Croatia
There is never a bad time to visit Dubrovnik!
Famous as a film location for the television series Game of Thrones, Dubrovnik is one of the most popular tourist destinations. The city is surrounded by an impressive stone wall and features many buildings preserved from the 16th century.
Why not go for a dip in the sparkling blue Adriatic Sea, or take a ride on the cable car with 360-degree views of the city and the water?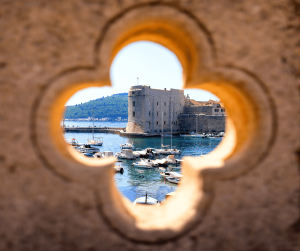 Rome, Italy
Are you ready to embark on a Roman holiday and delight under the Roman sun?
Although the weather is at its hottest during this season, you will be pleased with sunny skies, long days and pleasantly warm nights. Rome is brimming with places to visit and things to do. From stunning museums and galleries to national monuments, the 'Eternal City' is for everyone.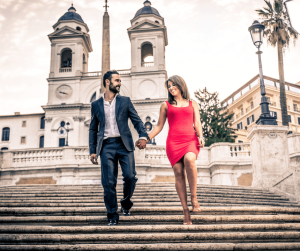 Budapest, Hungary
Are you doing a July Europe trip at all? Our best suggestion is to make sure Budapest is on your list of places to visit.
Don't miss out on the Jewish or Budapest History Museum, on its diverse foodie scene and on its Gothic, cobblestone streets. Do you want to see the view from the top? Then, take a cable car or the Budapest Eye, a Ferris wheel-like attraction which is popular with tourists.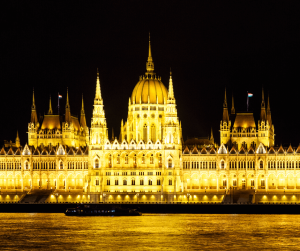 Lisbon, Portugal
Lisbon is a must-visit city in July! This sun-kissed and underappreciated city is also surprisingly affordable. Although Lisbon can get hot and humid in July, it benefits from having the northern sea breeze to cool you off in the afternoons.
Get ready for a plethora of things to do during the high season and explore the city. There's a lifetime of experiences awaiting you in Lisbon!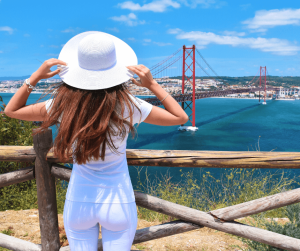 Florence, Italy
Whatever the cause that draws you to Italy, Florence is such an interesting and beautiful city that you shouldn't skip.
Witness one-of-a-kind masterpieces in real life, celebrate a summer honeymoon or anniversary or fall deeper in love with breathtaking nightly sunsets. Florence looks as if it was painted in watercolour and brought to real life, serving as the capital to the Tuscany region of the country.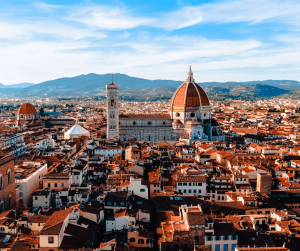 Krakow, Poland
Last but not least, Kraków. This is by far the most interesting city in Poland for tourists. Kraków is truly one of Europe's great travel bargains. Additionally, it is usually far less crowded than other cities in Poland.
The July weather will make spending time in the abundant parks and open areas all the nicer. You can expect some crowds in the main town square, but overall this city is still far enough off the main trails that it doesn't get overwhelmed like so many other cities can in summer.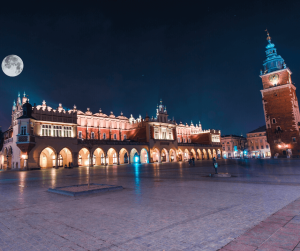 So bring out your summer dresses and gear up for a holiday in the sun! Have a look at our beautiful selection of tradition-rich hotels in several European destinations. Choose your favourite!